Request Demo
Drop us your details we will get back to you soon!
Future of CRM: What to expect in 2022?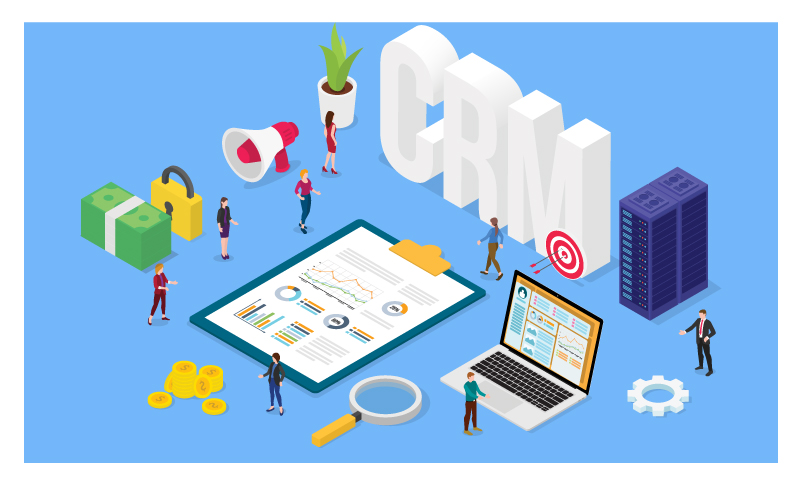 CRM software is accepted worldwide as the best business management tool. Each time this excellent business strategy underwent new changes to make sales and customer experience more feasible and pleasant. A good CRM software support business managers in maintaining strong customer relationships, and simultaneously it helps streamline sales processes engaged with customers.
Customers are the top priority of a business, so that the need for CRM software seems, increase daily, and that's why it tends to adopt the latest trends and features. Therefore, this blog compiled some latest trends that will most likely be the center of attraction in 2022. Want to know more about it? Just scroll down.
These are the upcoming trends about the sales CRM software:
Smart voice technology
The users can expect the advancement of voice-based technology incorporated in CRM software. Integration of voice technology to business is extremely useful as it will be helpful for increased business performance in a more efficient manner. Just wait to see the bright future for CRM software with voice assistance and communication supporting applications.
The advanced usages of AI technology
We are experiencing the benefits of using Al technology in our daily lives, and Alexa and Siri are simple examples. It's expected that the commencement of Al and CRM together to boost sales and productivity for businesses of all sizes and shapes. Reports suggest that it will be the most likely and hot trend for the coming year 2022.
Mobile CRM
Mobile CRM is also incorporated as a part of CRM technology. It seems the combination of web-based panel and mobile dashboard works together to balance the workflow. More innovative ideas are ready to be incorporated as part of mobile CRM technology to ease the workload of sales executives and improve business communication.
Reduced business tools
Companies are always looking forward to using limited tech tools and CRM preparing for the growth of integration. Two ways synchronization and integration of tools are the latest trends that are ready to be hot in 2022. So, your sales teams won't have to deal with an array of business tools to operate business functions. They can manage business using tools accumulated in a single location. It also means less investment and less human effort.
Self-service
It seems that Al and CRM are getting ready to allow clients to resolve their complaints and questions without waiting in long queues for telephonic assistance from the customer care department. Self-service is highly effective as your customers can solve their problems themselves by connecting with your business organization.
CRM is the biggest business tool, always ready to welcome newness to its outlook to provide an awesome experience to its users. It is getting flexible day by day and flourishes across worldwide, making professional life easier for all staff. Get customizable sales CRM software for your business and expand to the maximum extend.