Request Demo
Drop us your details we will get back to you soon!
Why does your business organization require a Mobile CRM as part of its business strategy?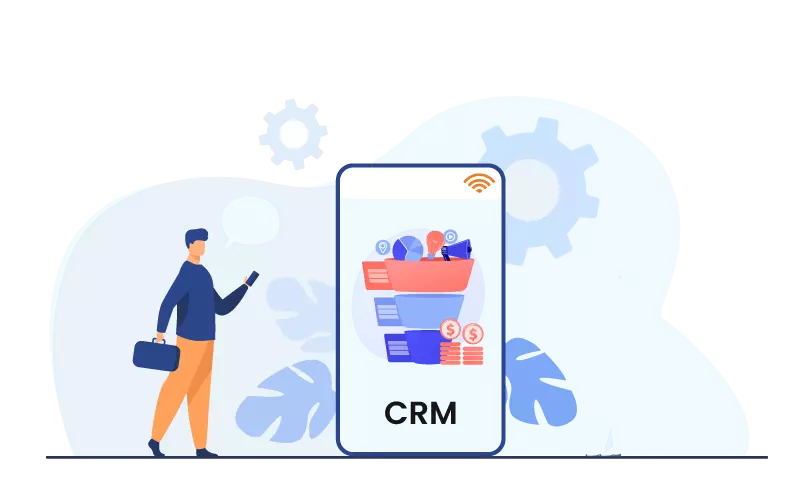 It has been observed that people from all over the world are obsessed with mobile phones and technology. Then, why don't you hesitate to make the best usage of it for your company? Sounds good? Adopt mobile CRM software as part of your business strategy and get the best results out of it. Implement the best sales tracking app and get effective services from the unison of web dashboards and mobile CRM applications.
With mobile CRM software, you can take your business to the next level, where you can experience a high accumulation of profits. There are many advantages of implementing a mobile CRM strategy to grab the attention of customers.
Best advantages of using mobile CRM software
Improved data accessibility
The best usage of mobile CRM technology ensures customer data and business information are at your fingertips. Sales teams from remote areas can see the information at their mobile CRM application and process sales tasks effectively and efficiently.
Improved customer services
With a CRM software solution, you can collect and manage customer feedback for quick and effective customer interactions. Similarly, sales executives can design personalized services based on the available information at the central database. Respond to customer queries instantly and be a reason for their happiness.
Quick order placements and distribution
Mobile CRM software allows sales executives to collect orders on the go using mobile applications and update them to the central database. The sales managers get updates on the same, and they can approve orders and help executives restock inventory without fail. There is no need to go to the office regularly to give order updates and delivery statuses.
Easy and simple to adapt
Sales tracking software combine a web dashboard with a mobile CRM for the easy management of office and field works. Sales managers can share sales routes, targets, sales activities, and required data via the centralized location, and the same gets updated to sales executives. Hence, real-time communication and collaboration on sales tasks can be possible for easy sales management.
Improved sales and productivity
Field sales executives have to perform multiple activities chronologically, and in most cases, they have to report senior and peer group officials for approvals and follow-up activities. If you follow traditional business methods, your executives need to wait until the end of the day and report office for sharing daily work reports. There is a high chance of errors and delays as the entire thing is done using manual efforts. With mobile CRM software, you can instantly share and analyze sales activities and speeds up procedures for a fast and great sales experience.
Sales tracking app with mobile CRM software enhances sales and productivity as it creates a collaborative work ambiance. You can experience proper business communication among peer groups and inter-departments. Get connected with all sales teams at every possible time to create a structured working ambiance to achieve scalable results in sales and services.