Request Demo
Drop us your details we will get back to you soon!
Why do FMCG businesses in India need FMCG CRM software integrated with mobile CRM?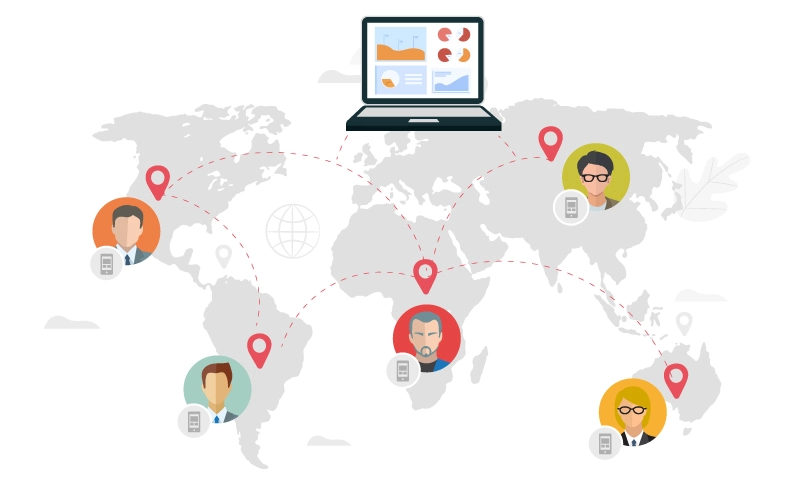 Countries like India, having the biggest marketplace, experience high competition between businesses, especially in the FMCG sector. The high population and the frequent need for daily essentials always encourage FMCG businesses to grow and flourish at a fast pace. However, the development of each FMCG business depends on their mode of transactions and the environment created for business growth. For the growth of the FMCG sector, FMCG CRM software and mobile CRM have a vital role. Do you know why? The answer is simple this tool support business to penetrate the deep circle of consumers, providing them quality services on time.
An FMCG CRM connects a web dashboard and mobile CRM at a centralized system. Then it functions well, connecting sales managers and executives in real-time without losing the credibility of sales transactions. With mobile CRM in hand, sales executives can perform all activities with zero errors and updates each at the moment with sales managers. Field sales activities in an FMCG sector are widespread, and here we check the role of mobile CRM in coordinating all activities in real-time.
Shares activity statuses in real-time
A sales executive working using a mobile CRM can effectively share work statuses with the managers from the field sales. They can simply tap on the mobile CRM and share their activity statuses, target statuses, results of client meetings, and anything in the form of documents, captures, or reviews. Instantly it will get updated to sales managers, and they can work on it based on the priority of tasks.
Places orders for fast distribution management
Another great benefit of using mobile CRM is that the sales executives can take orders while on the go. Add new orders, process the existing orders and identify problems processing orders for systematizing the order management system. An effective order management system ensures seamless distribution of products, which will be a reason for improved customer satisfaction.
Manages expense claim system with ease
Expense management is also a problematic sales activity; especially if there involve field sales activities. Mismatches in transactions and delayed expense processing are the main reasons that make the expense management system more complicated. With the right sales tracking software in place, you can resolve this trouble without any effort. Its expense management feature helps sales executives share expense transactions by uploading images of receipts and invoices in real-time. The same will get updated to the managers, and they can do the needful at the earliest.
Finding productive sales routes in real-time
Sales route management is also effectively manageable with mobile CRM software. The sales leaders can find and share productive sales routes by studying previous business activity transactions with sales reps. It will be visible in their mobile application and follow the sales routes for an enhanced business experience. Likewise, the sales executives can update productive sales routes from their mobile application to sales managers for maximum sales in one go.
FMCG sales app integrated with a mobile CRM can do many things to nourish FMCG sales in the Indian market. It helps them find effective sales routes in rural and urban sales areas, and following the productive routes always leaves room for business development. Similarly, data management also connects employees from the various regions for the smooth functioning of FMCG business. Quickness in order placement and product distribution help satisfy customers and thereby expand business realms to the maximum extent. Overall, FMCG CRM software is the right choice for FMCG businesses to shine to the Indian market.