Request Demo
Drop us your details we will get back to you soon!
Why CRM should be part of financial institution's pandemic recovery plans?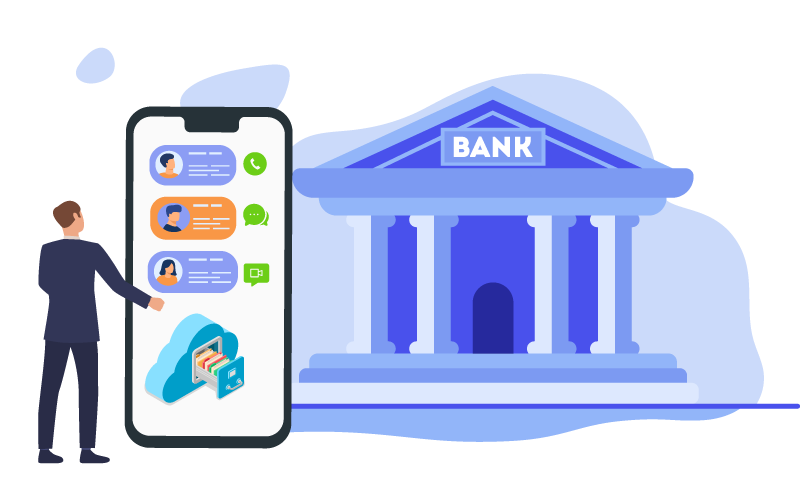 We all know that this pandemic season is hard to deal with, and it badly gets affected the whole living thing in the world. Unlike any other business industry, the pandemic recovery of financial institutions is a bit tough. During this time, businesses are practicing social distancing and contactless sales activities. This is not applicable in the case of financial institutions if it is not organized well and may affect the security issues of financial dealings. In this case, banks and other financial institutions need to establish a trustworthy relationship with their customers. Utilization of effective sales tracking CRM software is the best choice for you to deal with this scenario.
Banking institutes need to compete with other financial institutions in the market, which makes businesses faster and easier at scale. CRM for the banking sector enables businesses to identify potential customers at a glance and make organizations utilize data in a single platform for providing a seamless customer experience. Amidst this pandemic crisis, a banking CRM solution helps you manage sales in various ways. This session is going to detail how CRM can be your active pandemic recovery plan!
Prioritizing customer needs
Sales follow-up software for the banking industry empowers employees to make dealings with customers with confidence. With having full details of the customer in their mobile CRM software, sales executives seamlessly coordinate with the customer through messages, calls, or live chat options and provide them with solutions to address their queries. Your executives can provide personalized offers to the customers to make them happy customers throughout the sales journey.
Data-driven business experience
A business can't properly take any steps forward if they lack a brilliant data management tool. Scattered and unorganized business data has nothing to do with your business organization. Implementing the best sales management app is the ideal choice to systematize business data for sales activities. It will help you see all business data in a single location, and there is no need to wait to collect data from executives for further business activities. You can access all business details such as sales status, field sales employee location, target achievements, product details, and a lot more using a single location.
Lead management processes
Managing leads is a crucial business activity, and sales tracking app can help you organize your lead management system. It captures leads from different sources and sorts them based on the nature of the leads. You can distribute these leads to the appropriate sales executive to further follow-up activities to convert them to sales-ready.
The advantages of using CRM for the banking sector are not limited to these. It can offer plenty of offers to support the entire business system. Manage targets, sales activities, sales routes, employee performance, field sales, expenses, personal journey plans, and a lot more with the sales management app. In this pandemic situation, digitalizing data management and prioritizing customer needs understating customer profiles can do more to your financial organization. Salespeople can contact customers, capture leads, perform follow-up activities remotely, and share updates with managers synchronizing data to the central system. It systematizes the sales pipeline and helps you visualize the sales funnel. Hence, get an excellent CRM for the banking sector and survive this pandemic season more effectively.