Request Demo
Drop us your details we will get back to you soon!
Why CRM plays vital role in business management during the Pandemic time?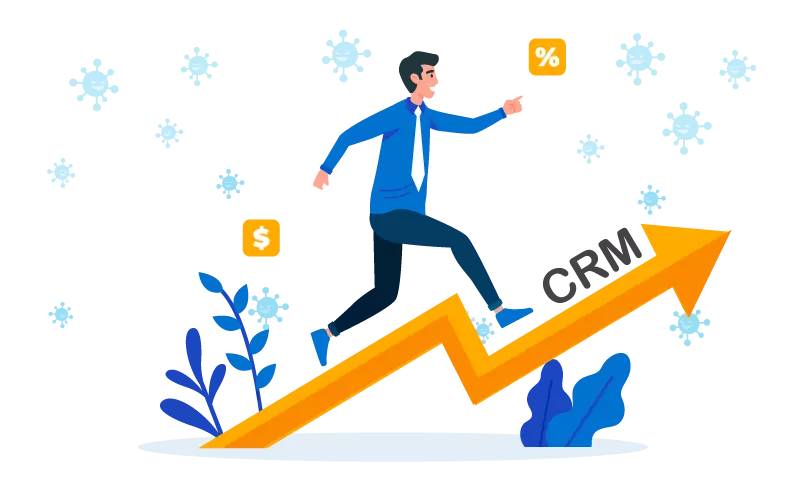 Customer satisfaction is the ultimate goal of all business organizations, and they can't exist if they failed to satisfy their customers. It is the main reason many businesses become a failure to manage their sales operations during this pandemic season. The sudden outbreak of the coronavirus has affected many business organizations and their customer management. The only way to come out of this crisis is to focus on customer management, and in this case, sales tracking software plays a vital role. Being an effective business management tool, sales tracking software solution is always there to stand with the businesses to focus on the targeted market audience and meet their preferences. Do you know how it is possible? Here we detail how CRM software can support businesses to manage sales operations in the new normal.
Data storage facility
Sales tracking CRM software enable businesses to manage customer and business data at a centralized database. It helps them work from any location because executives can access the required data at their fingertips. Access information and continue to work worry-free to reach business goals and maintain customer satisfaction. Tracking customer profiles at your fingertips helps you know them better sitting in your comfort, and you can use their data for providing personalized services for them.
Improved customer satisfaction
Customer satisfaction is a key in a business, and sales CRM software help to make sure that your existing customers are continuing the journey with you while adding new customers to your business. With CRM software, you can achieve customer satisfaction in many ways. You can provide custom-made services based on the analysis of their profiles. CRM sends sales executives auto-notifications and reminders to be punctual in sales activities that enable them to make processes without delay. Of course, on-time services without errors, quick and effective customer communication, and your wiliness to serve them at any time increases the rapport with customers and thereby customer satisfaction.
Better business communication and collaboration
Businesses need proper communication on many activities to maintain the workflow. Many offices are continuing the work from home option, and they need better communication between all employees. The completion of sales tasks involves activities from many departments, or one sales activity follows the other. In this case, gaps in communication delays sales activities. With a sales management software solution, you can ensure a better connection between your peer groups, sales managers and employees, and other inter-departments. CRM assists executives in sharing task statuses via the centralized location that makes other sales teams collaborate on sales tasks effectively.
During this pandemic time, the sales tracking app makes sure that your office environment manages workflow and helps employees work efficiently by providing accurate tools and assistance. It automates repetitive business tasks and manages sales procedures from any part of the world. Hence, go ahead with the best sales tracking app achieving sales targets during this pandemic time as it connects every sales professional virtually to collaborate on sales tasks on time.