Request Demo
Drop us your details we will get back to you soon!
What Leads to the Failure of Small Business Enterprises? Major Reasons & Remedies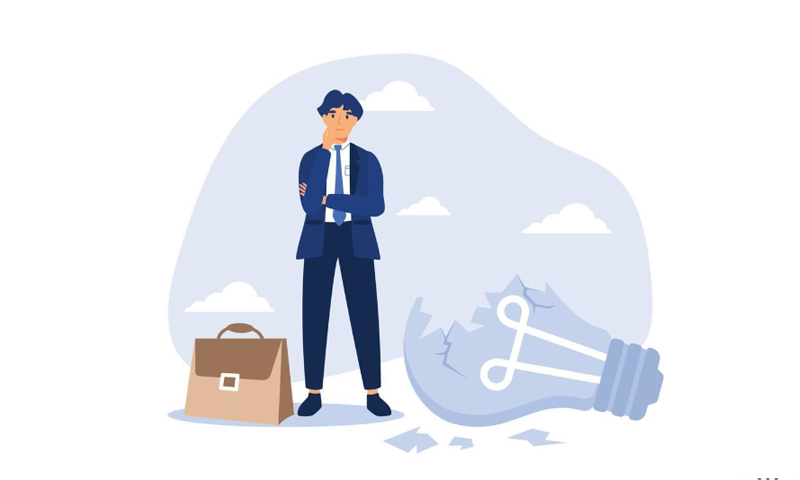 No entrepreneur or business person expects to deal with business failure, but unfortunately, it is very common in the business industry. In the wake of brand new startups and fresh ventures, the market competition is increasing day by day, which in turn contributes to business failures. This, in turn, is the most unpleasant and unexpected truth of the business industry and is connected to a variety of factors. And we have spotted some common factors among them. Before beginning any business enterprise, one must remind themselves that you are going to face a lot of risk elements, and it will not be always profitable. You must be ready with a good plan and secure all the necessary tools for dealing with unexpected mishaps in business coordination, continuation as well as management. In many situations, entrepreneurs do not realize the worth of a sales management tool for dealing with your sales cycles most effectively.
The skills of your sales workforce in dealing with various market transactions and how effectively your product performs in the market are two of the crucial factors that decide your business's future. Join us for exploring the various reasons that lead to business failures followed by their solutions to achieve great heights.
The major reasons behind the failure of small business enterprises are listed below –
Inefficiency in sales plans and organization
Irresponsible monitoring
Poor decision making skills and problem solving abilities
Inefficiency in completing targets on a real time basis
Above are a few of the major reasons behind business failures, and your involvement at the right time is the best solution to beat these problems. And the most suited remedy for all these problems is a power-packed sales management tool. The excellent features available in the sales management tool shall easily resolve these problems.
Let us now evaluate how sales management tool pushes your problems away and helps you achieve great heights!
Efficient Sales Plan and Task Assignment
Businesses call for effective sales planning that requires well-advanced sales tracking software so that your sales planning remains well streamlined. Your managers may plan different sales operations and assign tasks to suitable employees on a real-time basis. This way, your sales operations, and its management always remain perfectly streamlined. Good plans shall avoid unexpected delays, saving your precious time.
Efficient Monitoring
The responsibility held by your managers' increases once they plan and assign operations to suitable employees. They must keep monitoring all the actions until everything is concluded. A sales performance management tool is effective in monitoring every single action on a real-time basis. The centralized location available at the tool shall help you track the movements of employees in action and thereby monitor them on a real-time basis. Tracking down the live locations also helps with improving your sales management.
Best Decision Making at Suitable Times
To develop your business seamlessly, you must hold good decision-making skills. A sales tracking app shall aid your salesforce with decision-making by providing a real-time activity tracking facility, automated reports, data sharing, and a lot more! Swift and efficient decisions shall fasten your operations, and taking a suitable decision shall avoid retakes while dealing with challenges.
Target Completions for Better Productivity
Business targets play an important role in business growth. By creating targets, you always stay focused on a particular vision of success. With the help of a sales management tool, your managers can divide various targets that are appropriate for suitable employees. Your managers get instantly notified about the target statuses, and they shall energize their salesforce by providing motivation and rewards to those employees who showcase the best performances.
Even though failures are extremely common, your success rate hugely depends on the strategies and approach toward your failures. By working with a sales management tool, you can easily handle failures as it helps you maintain your operations systematically and well organized. By operating with a well-organized strategy, you can beat the challenges with ease, thereby achieving your goals faster than you planned.