Request Demo
Drop us your details we will get back to you soon!
What can you expect from a good sales tracking software solution?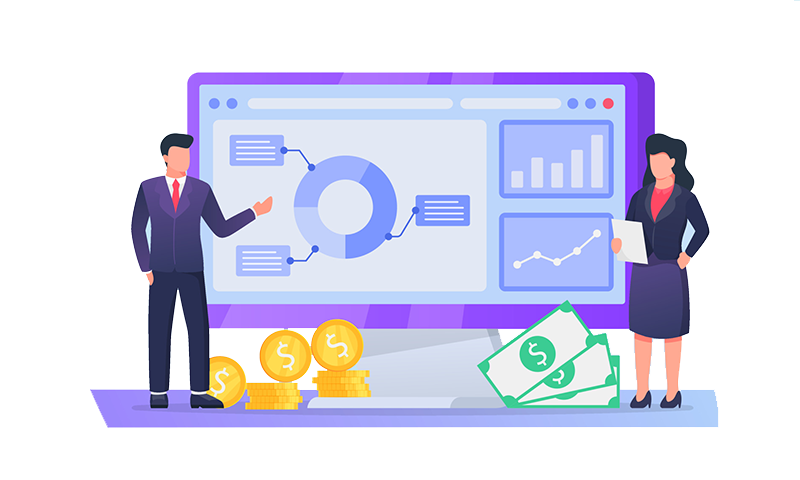 Of course, a brilliant sales tracking software solution is pretty handy, and business people are so much fond of it. However, there are lots of options available in the market, and it is tedious to choose the most appropriate solution for your business company. No worries, we are here for you to guide you in selecting a good sales tracking software solution for your business industry.
Never let your business leaders skip these features while selecting the sales tracking app.
New lead capturing
Business leads predict the future of a business. If you win, collecting and managing sales leads at the right times, there opens the way to a successful business journey. Lead management is a tedious task, and capturing all the potential sales leads from various resources needs a unique and excellent system. With sales tracking software solution, your sales teams can collect leads and tracks them for an improved conversion rate. A lead management system prevents lead leakage and helps executives not to miss any opportunity by making them remind of the lead management activity through notifications and reminders.
Sales activity tracking
Every 15 minutes, you will get notified of employee's field location visits. Sounds good? Yes, with sales tracking software solution, your back-end administration team can watch employee visits to shops and clients in field sales. It is also a chance to measure the work potential of employees in getting maximum sales in one go.
Instant sales performance report
Sales activities in a business continue regularly, and it is vital to recheck the seamless workflow in a sales cycle. Business organizations approach business reports as one of the best methods for the systematic management of the sales cycle. Sales tracking software helps auto-generate reports, and you can get them any time. It is data-driven and error-free so that you will get to know real-time business performance right away.
Single touch data access
It is mandatory to consider an efficient data management system for your business. The sales tracking software platform offers you an opportunity to be worry-free about your data management processes. It is good at collecting data to a central location that is sharable for the required sales teams. This storehouse of data includes product detail, customer information, business data updates, and a lot more. Access information at your fingertips and process sales activities as fast as possible!
Mobile CRM
Pretty sure your sales teams will be so much happy if they are provided with mobile CRM as a business tool. This pocket-friendly business tool can be a storehouse of information, an activity tracker, and a medium for real-time communication and task collaboration. With sales tracking software integrated with mobile CRM, you can eliminate the need for carrying big files along the way to managing sales activities. You can confidently manage sales functions as mobile CRM can be an excellent workshop for you to do your sales tasks without any interference.
Sales tracking software put forth many features for the systematic management of a business. Try not to skip any of these features because these capabilities can take your business to the next level. Besides, target management, expense management, personal journey plans, attendance management, sales route planning, etc. are some of the best features that also help businesses to grow by eliminating the chances of business flaws.