Request Demo
Drop us your details we will get back to you soon!
What are The Attractive Benefits of Sales Management Software for Manufacturing Businesses?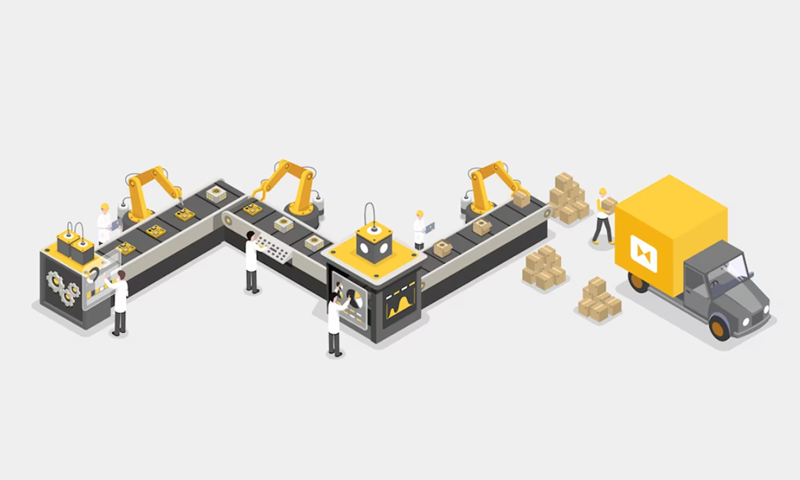 Businesses in the manufacturing industry are dealing with cutthroat market competition every single day. And that is exactly why one must stay prepared, especially with the spiking customer demands. Here, equipping yourself with all the essential business tools can be of great use, and that is why you may sign up for a power-packed sales management software, especially when it comes to the manufacturing sector. Join us to explore its key benefits.
Improved Visibility of Sales
You will avail of real-time sales data visibility that includes client communication, the status of the sales pipelines, and the metrics of your sales performance, upon working with effective sales management software. This way, the sales workforce, and their managers get to polish their decision-making skills with updated information, along with quick identification of bottlenecks and sales strategy optimization.
Efficient Management of Dealers
The manufacturing sales industry is built of different operations, and the management of dealers is quite an important one. Dealers have to be managed at various levels along with activity tracking. This shall assure to fill all the gaps for on-time fulfillment of orders. Sales management software allows you to manage your dealers seamlessly. The production and sales departments could maintain seamless coordination through real-time communication and tracking provisions. This way, your inventory and forecasting management remain efficient and accurate.
Improved Management of Client Relations
The sales cycles you find in manufacturing companies are often long and complex, constructed with various touch points. Through the centralization of client information, tracking details, and client inquiries and complaints, you will be able to sustain better client relations with the help of sales management software. It will improve your customer satisfaction levels and client retention statistics.
Streamline Operations
Sales operations will stay well streamlined with the help of sales management software. This way, operations such as quoting, opportunity management, lead generation, and sales forecasting could be fulfilled systematically. As a result, the complete sales workflow will remain streamlined leading to a reduction in manual mishaps and an increase in your efficiency.
Mobile Access
A power-packed sales management software is equipped with provisions for connecting your web dashboard with the mobile application. A great example of such software is Salesfokuz. This shall provide instant data access to sales reps for availing important customer data, sales information, quote generation, and so much more! Sales tasks can be seamlessly collaborated and communicated to polish your productivity.
Reporting & Evaluation of Sales
Manufacturers can acquire data on current sales trends, revenue projections, and interests of their customers via automated reports and accurate performance evaluation features provided by sales management software. The data available will help you plan and make decisions on excellent business opportunities, improved sales performance, and optimized strategies for pricing.
Precise Sales Forecasting
You can avail vital data and insights from sales tracking software for supporting the manufacturers to provide precise sales forecasts. Through the thorough analysis of previous sales information and market trends, businesses will be able to predict upcoming demands, optimize the planning of production, avoid stock outs, and handle inventory levels, most systematically.
It is extremely important to go for an efficient sales management software that is well suited for your specific business requirements and that integrates efficiency with your current system. Make sure to look for pointers like scalability, functionality, ease of usage, cost, and vendor support before you make your final decision. To assure successful utilization and adoption of software at your enterprise, you must train and change your current management methodologies in alignment with the guidance and requirements spotted from your sales management software.