Request Demo
Drop us your details we will get back to you soon!
Ways to Win Healthy Business Relations with Salesfokuz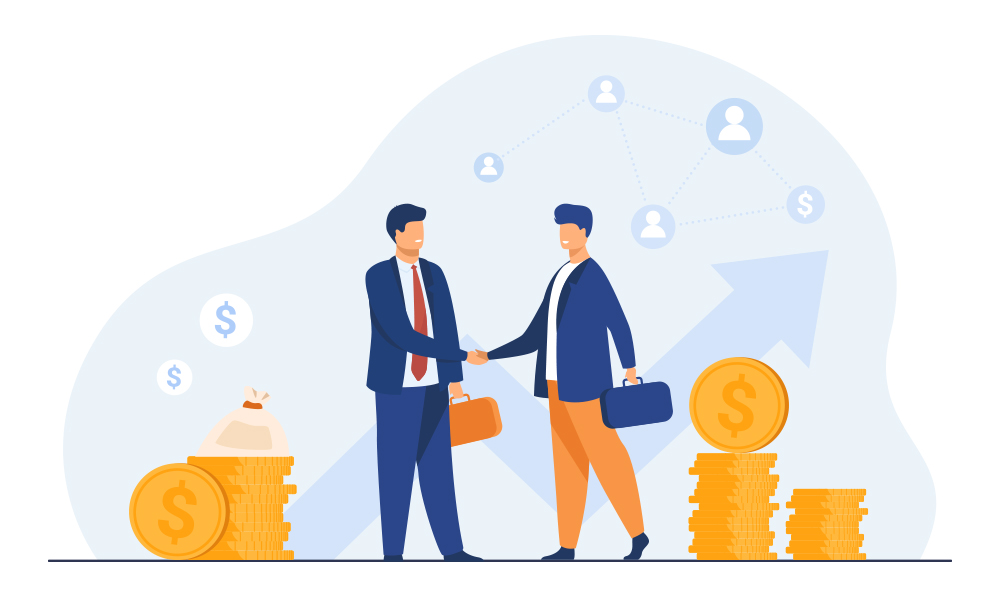 Creating safe and healthy client relations play a pivotal role in businesses. Not only does it spike sales but also improves productivity. Satisfied customers and concrete business relations must always be given importance. There are countless elements surrounding business relations. Fuss-free communication measures, rapid client support services, precise monitoring of tasks, and impressive sales collaborations are to name a few. All these help with bagging lifelong client relations that are loyal and trustable. All these can be effectively managed with the best sales performance management tool, Salesfokuz!
Salesfokuz functions concerning the clients' requirements and demands. Hence it is safe to say that it is client-centered. It manages sales activities effectively and makes sure that the customers are happy and satisfied. Salesfokuz also aims at achieving a streamlined sales journey by connecting leads, prospects, clients, etc. simultaneously for the best experience. By managing client info, customers' demands, and sales pipeline, sales management software improves your overall sales, resulting in impressive business growth. This cloud-based system is the best for creating excellent customer engagement. For maintaining healthy business relations, we must follow certain requirements. Join us to learn about those.
Staying Consistent
Upon experiencing inconsistency in sales cycles, customer satisfaction levels will get negatively affected. Therefore, assuring reliability is extremely crucial for sustaining the particular enterprise. To ensure the improvement of the complete business monitoring, all the workforce comprising sales teams, respective managers, and the left employees shall follow this oath. Once you start working with Salesfokuz there is no need to get concerned about reliability factors while operating various sales activities. Salesfokuz is amazing in keeping a track of all the operations along with monitoring the sales cycle activities, on a real-time basis. Also, it tracks down the paths of field reps to study the sales progress as well as growth. With just a single window, the centralized portal is efficient in customer dealing, product management, and sales operation handling.
Staying Resourceful
While the clients depend on a particular organization, they will be having certain expectations in their minds. Hence, it is extremely pivotal to stay prepped for fulfilling all those requirements and demands. Upon taking good care of your customers, there will be substantial growth visible in quite a short span. Salesfokuz shall provide features for personalizing your available services to make them more satisfactory for your clients. It brings more reliable clients. You can smoothly learn about the interests and preferences of the clients through the manipulation of client info available in the software. This way, you will get enough help while customizing your services for different clients. Don't forget to interact with clients for learning about their new needs on a real-time basis. Make it a point to establish that you are the most reliable and trustable source for your customers' needs.
Taking Care of Challenges & Obstacles
Upon finding delays and mishaps along the sales cycle, your sales processing shall encounter troubles. It might lead to unimpressive revenue scale reports. Salesfokuz, the sales management software is composed of various measures to tackle difficulties in sales cycles. The lag we find between order distribution and its processing shall be solved by understanding the client's requirements and punctual management of sales tasks. Inabilities identified in the initial stages can be quickly identified by field sales tracking software. Business insights updated on a real-time basis shall make the sales cycle stages well-systematic.
Inabilities notices at different sales cycle stages can be easily resolved with efficient sales performance management software same as Salesfokuz. Data monitoring, handling of expenses, tracking down sales operations and evaluation of employees' work performance are some of the interesting provisions present in sales management software. This will lead to a streamlined sales journey for your business and your sales team. If you are able to handle the various operations well, all goods movements will stay fuss-free and error-free. This way you can easily sustain healthy business relations.