Request Demo
Drop us your details we will get back to you soon!
Unveiling the super facts of CRM on which small-scale businesses can think big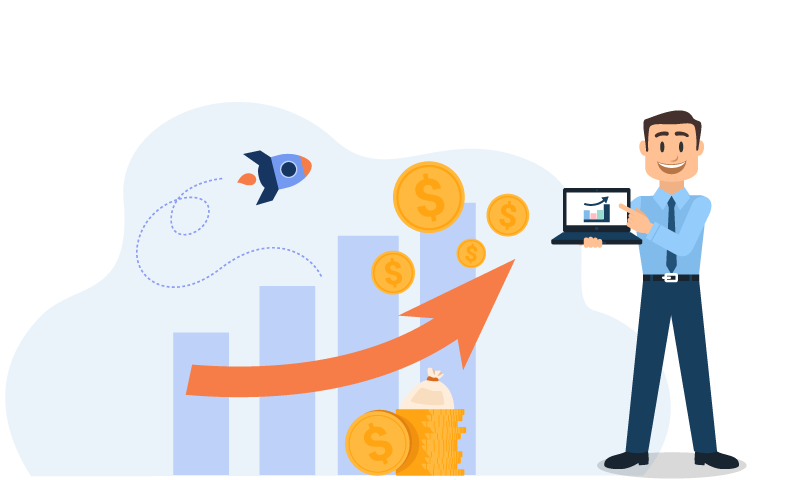 How can a small-scale business grow in such a largest marketplace like India? It needs to be built with a strong base that is systematic and organized. There involve so many things to the structuring of a business. Among which the selection of an appropriate business tool is the most relevant thing. It is crucial to consider user-friendliness, features, advantages, benefits, and more because it is complicated to replace once a tool is implemented. In this scenario good to go for sales tracking software, as it can help you set up a business organization with accuracy and perfection.
Small businesses work with a comparatively fewer number of employees and that is owned by corporates, sole proprietorships, or private ownership. It has lesser revenue as compared to regular-sized business organizations. Later based on the business growth, it will start to grow and flourish. SMBs face high competition in the market space because they can start working on lesser capital with minimal infrastructure. The flourishing of their business needs proper care and business tools.
Let's understand when small-scale businesses need the help of CRM software?
You struggle managing business data using excel sheets and get fed up with data entry and manual paper file management.
You get realized that manual lead management is a time-killing process, and there remain possibilities of lead leakage, less lead interaction, and delays in follow-up activities.
You fail to manage leads because of no access to customer data, and also, in the situation, you fail to understand the priority of lead follow-up activities.
Your executives fail to manage time effectively for productive business tasks.
You face mismatches in business communication and fail to coordinate remotely working business teams.
Your businesses want to track field sales executives in regular intervals to monitor field sales and operations.
our customer support team struggles to track previous customer interactions and queries for managing quick and effective customer support.
How CRM helps small-scale businesses to address these issues?
CRM makes sure that all business data is available at the central location and is accessible from anywhere. CRM automates data collection, and there is no manual data entry and data collection.
CRM has a fully-fledged lead management system that automatically captures leads from various platforms and ensures zero lead leakage. This system allows you to manage lead distribution, lead nurturing based on the priority level to make the prospects sales-ready.
CRM is the best business tool that automates repetitive business tasks to reduce delays in business processes. It tracks sales activities and identifies bottlenecks and hindrances in the sales pipeline.
It fosters real-time business communication and allows teams to collaborate on business tasks from distant locations.
CRM tracks sales executives in real-time and monitors sales activities for controlling field sales and operations.
Sales tracking software manages customer data and helps you design personalized services for improving customer relationships.
It empowers employees supporting reduce their manual efforts and convincing customers with quick and effective responses.
Sales CRM is the ideal solution that supports your businesses in all ways to organize business processes for improved sales and productivity. The features of sales tracking CRM software can empower executives, manage customers, and organize the entire sales cycle in a better way. Achieve complete customer satisfaction and scale your company's performance.