Request Demo
Drop us your details we will get back to you soon!
Top ways CRM software helps businesses to reduce operational cost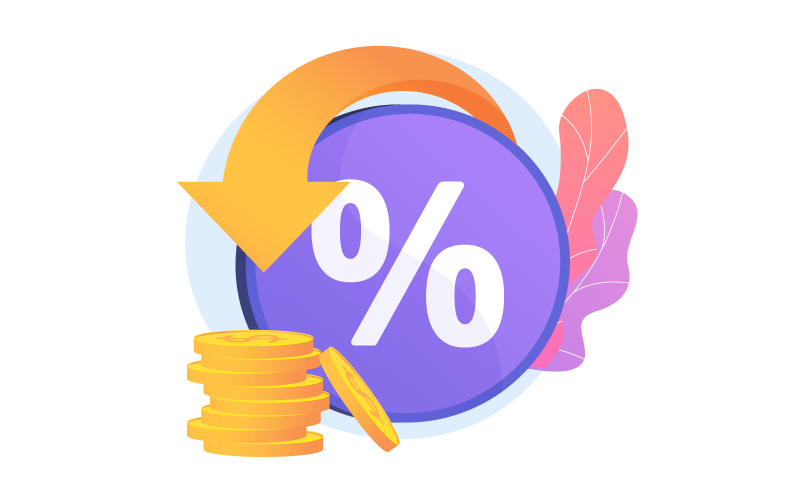 Sales CRM software supports businesses in many ways to boost sales, find potential customers and streamline sales to yield better revenue. It manages end-to-end sales operations systematizing business operations and reducing manual efforts and operational costs of a business. It can act as a backbone of a business institute, managing the extra business operations, eliminating errors, identifying delays in processes, and many more.
Sales tracking CRM software encompasses a set of features that regulates business operations from the very beginning. It can impact the growth of the business by retaining customer relationships and upholding a healthy work ambiance among employees. Let's check how sales tracking software help businesses flourish and manage business costs.
Plan business tasks and activities
Proper planning and execution of business tasks can prevent unwanted delays in business procedures. Sit comfortably in front of your system to assign pre-planned sales activities to your executives and systematize business functions without hassle. Proper plans of sales routes, sales journeys, and activities reduce the rush. It also ensures everything in a sales cycle is performed with better care and time concerned.
Avoid the print button
Data management and data transfers in a traditional business method involve data entry and paper file management. By digitalizing and automating contact management, you can accumulate all business data to a centralized data management system, and process whenever needed. There is no need for manual data management and carrying printed files along the way as sales CRM software stores all data as organized.
Reporting
Business report generation within a few clicks is another advantage of implementing a sales tracking software solution. Sales managers can instantly produce sales, performance, stock, and inventory reports for quick and efficient business management. It is also highly beneficial for you to make business decisions and plans future endeavors.
Personalized services for customers
Access to customer data in a unique location helps sales executives to find the actual preferences and priorities of a customer. Customer data in hand helps employees to design personalized services for their valued customers. Treating customers knowing their preferences help you strengthen the bond and increases sales opportunities.
Sales automation
Sales automation is another way that helps businesses to minimize operational costs. Automation of repetitive tasks like contact management, report generation, order processes, and data collection speeds up business processes using the advantages of technology. There is no need to take printouts, manage files and enter data in excel files. All these time-killing activities can be accomplished using features of sales CRM software.
The systematic sales operations with sales monitoring apps are beneficial for the growth of businesses. It regularizes the workflow finding the hindrances in the sales cycle and visualizes the sales funnel for improved productivity. Access to business data at any time maintains the workflow and executes sales activities accurately and error-free. All these advantages of using CRM systems support the financial side of a business less affected. A properly implemented system reduces manual efforts, fastens business operations, and maintains everything with accuracy. So you can rest assured that your investments are safe and there is no money drainage.