Request Demo
Drop us your details we will get back to you soon!
Top Ways Business Companies Can Keep Their Field Sales Professionals on Time.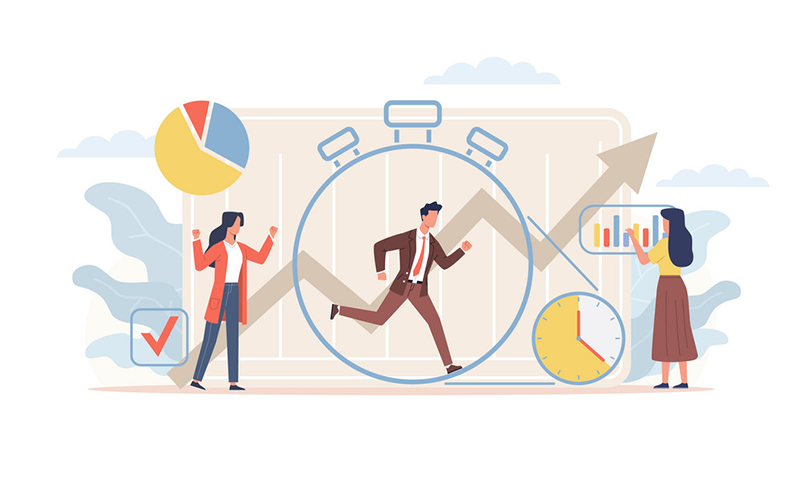 The sales processes in a business firm spread inside and outside of office premises, and it is a chain of actions and reactions. Sales activity management is teamwork, and there involves many activities, various departments, and employees. The final result depends on the total collaboration of sales professionals in real-time. Inside office staff management is comparatively easy as they can make face-to-face communication and collaboration in real-time without the help of any technology. But this is not the same in the case of field sales operations. In this scenario, you need to have a proper business application to manage and control sales executives in real-time. Filed service CRM software is the best and most effective option, you can use for the effective management of sales operations.
Filed sales executives need to manage multiple tasks a day, and it is tedious to perform all of them in time. The proper implementation of a sales tracking software solution can address this trouble systematically controlling the sales performance of executives in time. Sounds good? Let's see how field sales CRM software can guide your executives to perform tasks on time with excellence.
Task scheduling
The sales managers are responsible assign tasks systematically to eliminate last-minute clashes in work management. With the sales performance management tool, the sales managers can assign tasks to the most appropriate executives. As a result, field employees can use their full potential in coordinating sales tasks. Once sales tasks are assigned, the sales managers can keep track of their activities to the sales in progress. Tracking sales in real-time helps managers to keep sales professionals motivated and work on it with high efficiency.
Real-time tracking
A sales manager's responsibility will not end with assigning tasks to sales executives. They have to keep an eye on sales executives' performance until the activities are finished with quality. With the help of activity tracking features, the sales admins can get to know the movements of sales teams through the field. Admins can communicate if they need clarity of employee performance anytime, and sales executives can share their thoughts with sales managers for perfect sales execution.
Sending notifications and reminders
A sales employee's daily target may include many activities such as order placement, client interactions, distribution management, payment collection, report generation, and a lot more. Multi-tasking is a skill but doing all these at the right times requires high effort and memory. With a sales performance management tool in place, you can set notifications and reminders not to skip any important business activity.
Personal journey plans
Yet another significant feature of a sales tracking software solution that helps you keep your staff on time while managing sales tasks. Your sales executives can plan and list down daily activities using the sales representative management tool and work accordingly for systematic workflow management.
These are some effective features of sales tracking software that help you monitor your sales executives and their performance in real-time. It gives an overview of sales executives' performance and the progression of sales tasks from the statuses shared via a centralized system. Find a better sales tracking software and start to manage your sales team members for a streamlined business experience.