Request Demo
Drop us your details we will get back to you soon!
Top Reasons Why your Business requires a Mobile CRM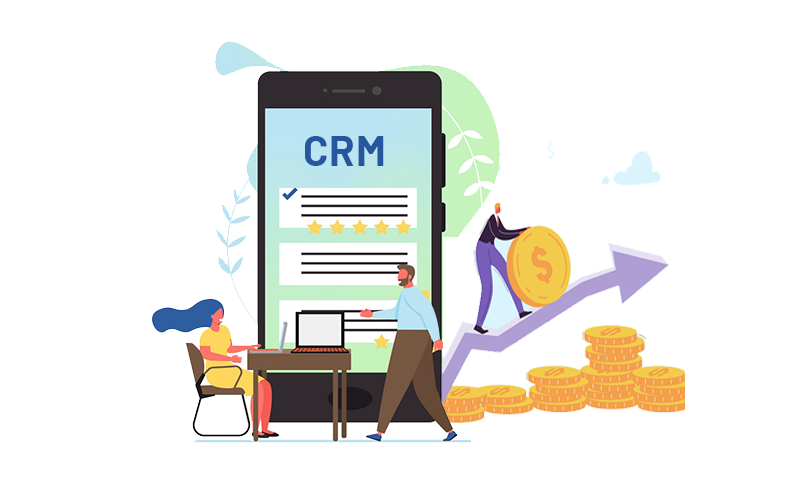 The rapid growth in the usage of mobile phones has changed the life of everyone. One of the main reasons for this change is the single-touch access to see what happens around the world. Now many businesses have started to make good usage of mobile applications and incorporated them as an inseparable part of their business strategy. Same as this, sales performance management software makes use of mobile applications to boost business sales and productivity.
Sales tracking software connects mobile CRM to the web dashboard for cohesive sales management that fosters real-time communication, task collaboration, and systematic management of sales activities.
Explore the best and most effective usages of mobile CRM strategy for your business!
It improves sales and productivity
Mobile CRM helps businesses to achieve their sales quotas as early as possible. You can avail customer contacts at your fingertips using mobile CRM, and it has more significant advantages. With the help of Google calendar integration, your sales executive will get notified of the upcoming sales activities and client meetings for quick task coordination. Hence, you don't have to navigate from application to application, which saves time and manual effort.
Mobile CRM provides real-time solutions
Yet another benefit of using mobile CRM strategy is its real-time sales solution for fast decision making and product delivery. It helps your entire workforce, including sales managers and reps updated on every piece of information in real-time. Cloud-based sales tracking software solution syncs all business data across all devices and ensures you are equipped with the latest information in all possible ways. Sales managers can update business information to the central system, and the sales executives can update their tasks in progress for the quick coordination of sales activities.
It boosts lead conversion rate
A cloud-based sales performance management software helps streamline lead management activities and boosts lead conversion rate. Using mobile CRM, your sales executives can nurture lead conversion activities by prompt tracking and connecting with the prospects. The access to customer contacts, product information, business promotion materials, and product pricing details helps sales forces better connect with their sales leads for effective communication, which increases the chances of closing deals faster.
It improves customer retention and acquisition
Sales performance management tool ensures your customer experience is outstanding and reliable, grabbing customer attention in real-time. It ensures customer service quality utmost level by providing on-time assistance and product delivery without errors. Closing a sales deal doesn't mean that the sales process is over. Collecting reviews and ensuring assistance in after-sales issues also matters customer relationships. With the help of mobile CRM, your sales executives can collect customer reviews directly from their hands and reach their needs at any time.
Hence, with a mobile CRM strategy, you can experience enhanced sales and productivity in your business. It helps a lot in employees managing and coordinating their work in real-time. It helps employees work flexibly and doesn't demand the sales force presence at the workplace. It makes easy collaboration on sales projects in real-time from anywhere for the fastest submission of sales tasks. It will result in improved customer retention, the driving force of future sales!