Request Demo
Drop us your details we will get back to you soon!
Top reasons to kick start your business with an online sales management tool!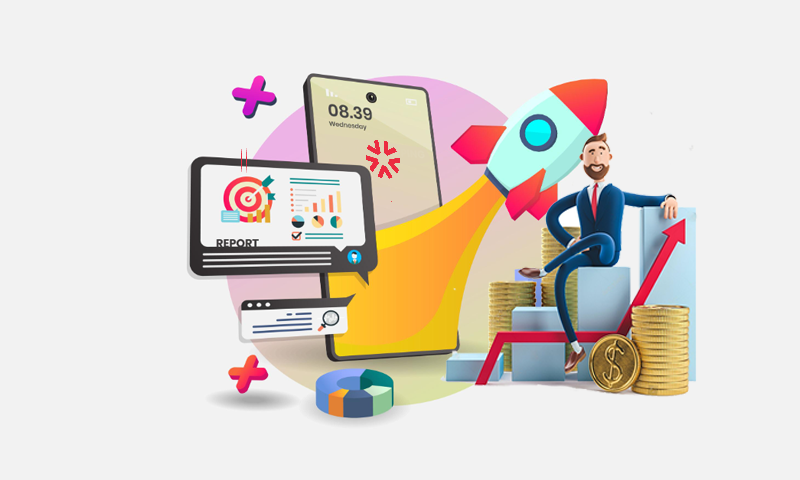 Of course, it is good to implement the best and most effective business tool while you kick-start your business. The reasons are that it can help you a lot in systematizing business operations, and thereby you can retain long-lasting customer relationships. So that it is good to opt for a proven solution for business management and a sales management tool is the best option.
It is vital to have a planned and structured business environment for sudden and effective business growth. Along with a brilliant sales management tool, you can simplify the hardship of sales management by following an organized structure in all sales processes. Ensuring an organized pattern in every business activity from the start of a business can bring more opportunities while continuing the sales journey.
Sales management tool offers many features for every organization to be systematic in their operations, whether it may be customer management, product distribution, client meeting arrangement, or anything. Sales performance management tool is a unified location that facilitates all sales interactions in a centralized location. So, that you don't have to switch many applications or tools for task management.
Here you can see how effective an SPM tool for start-up businesses is!
Instant access to business information
Delayed information processing can have nothing to do with sales management processes. An effective sales performance management tool ensures that all your sales teams are provided with accurate information for processing sales operations at their fingertips. Hence, everything will be managed on time without any lags.
Sharing valid information to and fro
Passing information to and fro is a primary sales management activity, and missed information causes severe loss of sales opportunities. No problem, establishing your business with a clever sales performance management tool can help you share information with a peer group for instance. No phone calls, emails, and other means of communication are needed. You just required uploading docs and other information in a single space.
Daily sales performance reports
Reports describe the current scenario of your business firm, and you need to check it regularly at the initial stages of business establishment. With a sales tracking app, it is easy for you. Report generation is completely automated and will help you understand the ongoing business status. Get sales performance management tools and get updated on business improvements in real-time.
On-time customer servicing
Customer demands need to address on time. If your organization is new to the market, there needs some extra struggle to meet customer requirements. Here comes the benefit of using a sales management tool. With the SPM tool, you can keep your customers happy by manipulating customer information and providing them with the exact services on time.
That means a powerfully implemented sales management tool can help you achieve a top position in the market. It helps you serve customers better, finds new sales opportunities, and resolve troubles by identifying them as early as possible.