Request Demo
Drop us your details we will get back to you soon!
Top challenges in field service management and effective remedies to fast recovery!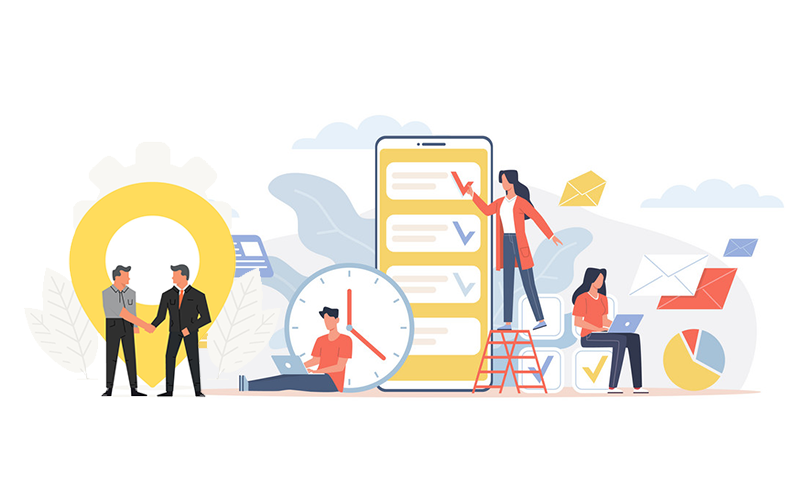 How effective is your field service management system? Is your current system ensures real-time task management and automation of recurring tasks? In most cases, field services are the continuation or part of other sales functionalities, and their completion requires perfect collaboration and communication. Many businesses lack proper business tools to manage field services and office works side by side, and that causes the loss of many business opportunities. Similarly, data management also has a significant role in managing field sales activities. The solution to these troubles is implementing a field sales tracking app as it's an all-in-one saas solution that organizes sales activities.
Field service management software can oversee employee productivity through live location tracking, real-time monitoring, and generating business insights. It's a solid business strategy that helps business organizations qualify sales, and services for smooth business management, addressing the challenges in the sales cycle. Key challenges in a business organization are as follows;
Activity scheduling
Activity scheduling is an elementary task that needs to be performed with great care. Failure to list down the sales tasks delays sales performance, and there is a high risk of human errors, duplications, and missed sales opportunities. With field service management software, you can manage sales activities without fail. The sales managers can pre-assign sales duties based on priority and the employees considering their experience. Hence, you can move your sales plans in the right direction, ensuring no activity is skipped or remaining pending, everything functions well and moves as smoothen.
Business cost management
Of course, the management of field sales involves operational expenses. The lack proper business tools you have to spend more if you. Inefficient sales routes, lack of personal journey plans, manual controlling of repetitive tasks, and manual data collection are some reasons for over-expenses. Field sales tracking software has refined solutions for these problems. It is perfect for finding better sales routes creating personal journey plans, and this software automates repetitive business tasks for a streamlined business experience. Also, this software solution manages customer data effectively, and it is the best way to reduce over expenses. Filed service CRM software avoids human errors and delays. It systematizes business channels and keeps all possibilities of unexpected expenses at bay.
Sales process tracking
Field sales processes are a part of the other activities in a sales pipeline. Many businesses lack possibilities of real-time collaboration, which causes delays in sales performance. To recover from this business challenge, sales managers can use a live location tracking feature that brings transparency to sales operations. Track executives after they punch in for the day, and keep updated till they sign-off for the day. Field sales management software is the perfect solution that systematizes sales activities and helps businesses address challenges in operation management. As a result, your customers will get the best experience, and your business position always remains top in the competitive market.