Request Demo
Drop us your details we will get back to you soon!
Three reasons for the management to select a sales performance management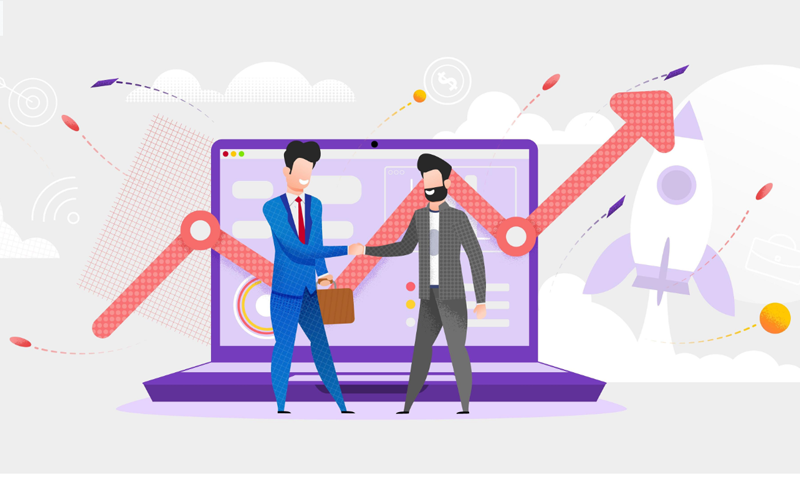 There is no secret that all salespeople aim to improve sales performance and drive more revenue to sustain and flourish in the corresponding industry sales. But what causes them to fail to achieve success in their sales journey? It's a question we need to recheck with a lot of research and studies. One of the main reasons is that businesses are unrecognized for the need for assessing and managing day-to-day sales activities. If you have a system for continually assessing, monitoring, and tracking sales performance, the sales leaders can take their business journey without flaws and errors. The sales performance management tool is the right digital tool that can smooth your sales journey excellently.
There is no use if you follow outdated and inefficient sales tools to measure and evaluate sales performance which also contributes to severe losses in revenue. Increased consumer demands, high-quality services, and real-time assistance are some of the main reasons that create high competition in the market. If a business wins to manage these things, it won't face any difficulty in managing sales performance.
SPM tool has vibrant capabilities in planning, managing, and accelerating sales performance. It encourages and supports overall sales growth and keeps your sales executives motivated. Here we explain the top three reasons that force you to choose the best sales performance management tool for your business.
A single source of sales and customer-related data
No business transaction can take place if you are unable to manage data properly. A sales performance management tool enables your sales force to manage all their plans, reports, and advanced analytics activities in a single location by centralizing sales and customer data. When you accumulate data at a centralized station, every employee is accessing sales data from anywhere, and that leaves zero doubt about the case of reliability of the data they are using and reviewing.
Streamlined decision-making
Sales management involves a lot of activities, and your decisions in planning, executing, and controlling each sales activity mean a lot for your business growth. That means delayed sales processes and sensitive decisions based on partial business data can nothing to do with your company. So that you need an integrated approach to make better and more effective decisions, and sales representative management tool can help with it. It tracks sales processes, manages business data in real-time, and generates sales and employee performance reports. All these help you get an outcome from the sales processes, from which you can make accurate decisions in executing sales activities. Activity tracking helps you find the areas your sales executives struggle hard to manage. Besides, access to business data from anywhere helps you make data-driven decisions. The fast and instant reports exemplify the current business scenario. Overall, SPM can be a reason for taking your business to the next level.
Effectiveness in the sales planning and activity management
Proper planning and sales activity management are also essential practices in sales management, and it needs to be managed with transparency and clarity. The loosely connected sales activity planning and improper sales activity assignment always create tension in sales activity management. With the SPM tool, you can plan your sales journey and assign sales activities for a streamlined sales experience.
These three reasons are the elementary factors that define the future of a business. If you win over these things, you will reach your business goal shortly. With an effective sales performance management tool, you can effectively meet these business requirements at the right times. Get the best sales performance management tool.