Request Demo
Drop us your details we will get back to you soon!
The five great benefits of CRM platform for business organization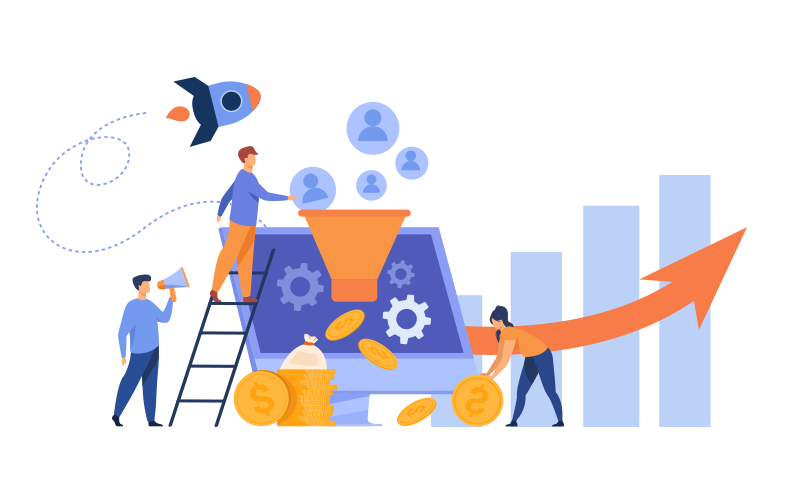 It is impossible to imagine working without using a CRM platform for those who work with it, as that much they owe to the CRM platform. That means a CRM system can act as the backbone of business supporting the entire sales functions as arranged and organized. Sales management software helps you target different audiences from different platforms and help you identify profitable customers. It provides full support to manage customer relationships in one place. Moreover, CRM systems support businesses to empower sales executives to organize sales activities with its powerful and brilliant features.CRM benefits an organization in a variety of ways, among which the five best ones listed as below;
Fruitful reporting
Companies of all sizes can use CRM's instant business report feature to analyze the entire functioning of a business. CRM generates sales reports, stock and inventory management reports, performance reports, and many more. All these are the outcome of analyzing sales activities in the sales cycle. Hence you can ensure the accuracy and transparency in CRM-generated reports. Plan future business operations and figure out the exact point you need to make improvements.
Single platform to showcase business data
This feature can help you a lot to reach the topmost position in the corresponding industry. You can have all business data in a central database which is available at all times. Easy access to business data cuts down delays in task coordination, business communication. Also, increase the success rate of customer interactions.
Personalized outreach to customers
Having all customer details on a unified platform helps businesses easily connect with customers. Deep analysis of customer data helps you understand more about their buying behavior and interests. Therefore businesses can offer personalized services to attract customers and increase more business opportunities.
Enhanced efficiency with the power of automation
Automation of repetitive business tasks supports employees to increase their efficiency in coordinating business functions. They can manage customer details using digital storage, and there is no need to carry paper files along with you. You can feed business updates to the central system, and there is no need to manage paperwork and excel sheets. It saves a lot of time so you can invest it in other fruitful business activities. Automating business tasks speeds up business activities and thereby increasing sales.
Easy and convenient team collaboration
The sales tracking app enhances communication between team members as it provides all required information a few clicks away. Access to valid and necessary information plays an important role in team collaboration. Your sales teams can share data across various platforms and make quick decisions together for the sustainability of the business. All these are the top listed benefits of using CRM in a business. These features enable businesses to achieve business goals as early as possible. All these are helpful for you to have a broad network of happy customers. Get customizable CRM software and get exposure to more business opportunities.