Request Demo
Drop us your details we will get back to you soon!
The Efficiency of Sales Performance Management Tool in Smooth Lead Monitoring?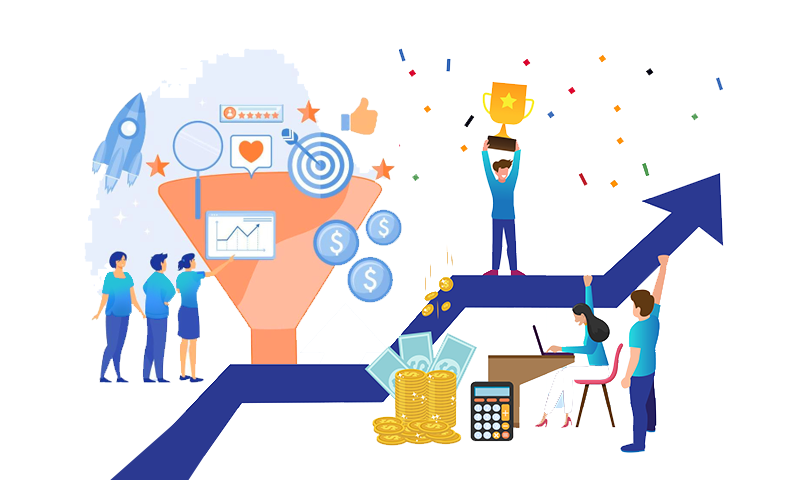 Leads contribute highly when it comes to upgrading your business. To capture interesting sales opportunities, it is extremely vital to nurture your leads in the best way. In the absence of good sales performance management software, handling leads get tougher. At times, businesses choose to engage in manually capturing the sales leads and monitoring them. It can lead to unexpected mishaps that will be a reason to your business to ruins.
Monitoring the leads manually can result in countless complications that could be completely unpredictable. Below are some of those errors you might encounter on choosing a manual approach in lead management.
Delayed response to customer queries and requests leads to slipping through wonderful opportunities.
Irresponsible lead data management in most emergencies.
Difficulty in keeping up with the current life stage of sales leads while nurturing is in progress.
Inability or lack of skills in decision-making with flexibility for lead monitoring.
Absence of appropriate communication and collaborative skills for a real-time assessment.
The best remedy to all these problems is to start working with insightful sales performance management software. Not only does it help with the on-time monitoring of leads and conversions, but it also makes sure that the sales pipeline is in progress, most systematically.
How do real-time mistake rectifications happen via the proactive measures of sales performance management software?
Portable & Handy Lead Data
To see a pleasant positive change or growth, leads must be captured, stored, and managed most efficiently. The centralized platform of sales tracking software secures all the vital lead data that can be availed at all times to the executives in charge of lead management. Here, the leads are nurtured through effortless collaborative strategies. If at all one of your executives is on leave, the information can be still conveyed and exchanged to those employees who are in charge. The lead data is secured at the digitized central platform, it is available for all types of future engagements. Not only does the software spike your productivity and efficiency, but it also cuts off any possible delays and time wastage.
Automated Notifications
Oftentimes, sales executives are to monitor a handful of operations all at the same time. Rarely, do the executives slip through some duties due to emergency meetings, last-minute duties, and so much more. By choosing to work with a sales performance management tool, you can avoid mistakes by sending timely alerts and notifications to assure that sales leads are handled with care, most punctually. It will help you remain stress-free and smooth in the lead management duties without slipping off any crucial engagements.
Quick & Efficient Lead Interaction
To convert the leads efficiently, an executive must have all the required basic skillsets that include the efficiency in convincing your clients about your services, products, etc. Upon matching with your client's requests and demands, they will feel well-convinced and sure about her products or services. To build a special bond between you and your customers, you can avail of customization options for your clientele. Make use of powerful sales performance management software to offer personalized services and products as per the demand of the customers.
Upon gathering, arranging, and managing your sales leads with utmost responsibility, your business will rise to the next upgraded level. By practicing your task completions with zero errors you can block the failures that could act as road bumps shortly. On-time task competitions and landing interesting sales opportunities are some of the few pivotal features of sales tracking software. Sign up for the best sales management software in the market for landing excellent sales opportunities and fast lead conversions without giving your customers a chance to choose any other enterprise.