Request Demo
Drop us your details we will get back to you soon!
Take Charge of your Business Growth with an Effective Sales Management Tool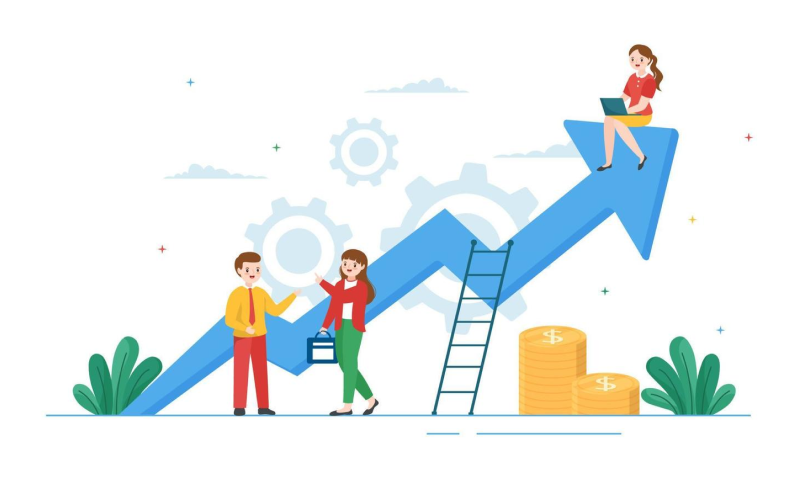 Running a successful business requires managing a diverse team, ensuring steady revenue streams, and juggling various tasks. Additionally, daily operations, monitoring overall performance, interacting with customers, and tracking sales data can be overwhelming. That's where sales tracking software comes in handy. In today's cutthroat market, efficient sales management and tracking are essential, not just a luxury. Join us to discover how sales tracking software can empower your business, streamline sales processes, and improve overall efficiency.
Centralized Information
A sales management tool has a key advantage of centralizing all sales and customer-related details for easy access. This tool stores all the necessary information in a single digitized portal instead of scattered across physical documents, spreadsheets, and emails. This allows the entire sales team to swiftly access the required data from a single source for efficient task management and interactions.
Instant Business Insights
Having immediate access to crucial sales data can greatly enhance your ability to make informed business decisions. By utilizing precise and automated reports generated by sales tracking software, you can gain valuable insights into customer behavior, revenue forecasts, and sales trends. With these valuable observations, you can quickly respond to market changes and optimize your sales strategies to adapt to any challenges that arise.
Effective Customer Management
It's crucial for your business's growth to be sustainable, and one way to achieve that is by understanding your customers' interests and preferences. By using sales tracking software, you can easily store customer information, purchase history, communication records, and preferences. With this information, your sales representatives can provide personalized services to build stronger and better relationships with your clients. This will result in recurring business through great customer loyalty and returning customers.
Enhanced Sales Performance
Sales tracking software is an advanced technology that allows sales managers to monitor the performance and effectiveness of their employees. With instant report evaluation and tracking facilities, managers can track employees' progress, identify strengths and weaknesses, and provide targeted training or coaching as needed. By having a comprehensive view of each employee's performance metrics, enterprises can set realistic goals and provide motivation and encouragement to staff for improved outcomes.
Seamless Communication & Collaboration
When you install sales tracking software, you can ensure that your employees can communicate effectively and collaborate seamlessly with their peers. With this software, sales representatives can exchange ideas, share information, and seek advice from managers or colleagues, which fosters a productive and collaborative work environment.
Sales tracking software offers powerful features that can help sales managers and their teams adopt customer-centric strategies, gain valuable insights, and improve the overall efficiency of their operations. By leveraging advanced sales management tool, businesses can enhance their sales and client relations, gather valuable business insights, and improve communication and collaboration among team members. With the ever-changing market, it's essential to make use of cutting-edge technology to take control of your business growth. Invest in sales management software today to take your business to the next level.