Request Demo
Drop us your details we will get back to you soon!
Take a walk through the life of successful sales executive, who uses sales management software.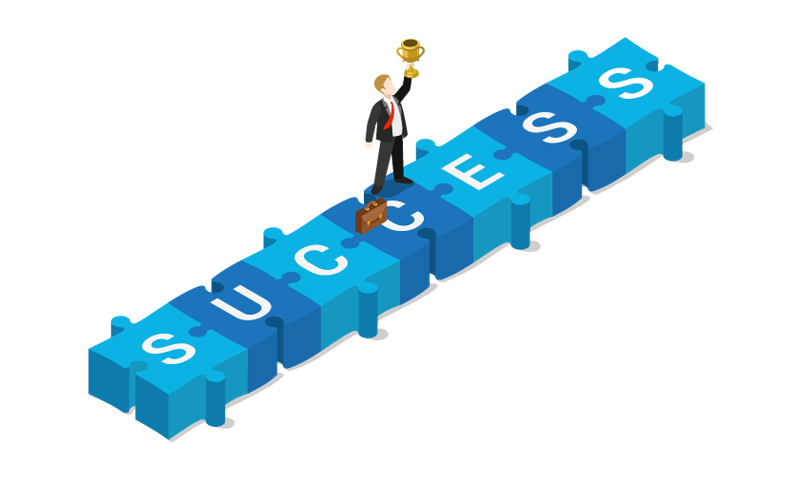 Have you ever thought of a day in the life of a salesperson? In most cases, we may know that they are stressed meeting the targets and maintaining customer relationships. They have to deal with extensive paper works, multiple client meetings, and many follow-up activities one by one. Many business organizations lack support with proper business infrastructure. As a result, salespeople become frustrated to handle unorganized and decentralized data and wasting many productive hours. They need to do lots of manual works and data entry that leaves them stressed. The effective solution for all of these problems is implementing sales management software.
Sales tracking software supports the entire sales team throughout their sales journey. It provides accurate features to reduce manual works and instant access to business data to speed up business activities. It finds sales routes and helps them catch up on new inquiries at the earliest. It assists them in collaborating with team leads and process orders in time. All these can be performed systematically and flawlessly, and they can be feeling motivated and empowered. It's the power of sales tracking software. Let's check how sales executives successfully perform their tasks with the help of effective sales tracking software.
Marking attendance from their location
The working day starts with the advantage of attendance management. Sales executives don't have to report at the office for attendance and data collection. Sales executives can mark their attendance through their mobile dashboard and start the work. Managers get notified of their activities at their web dashboard till they mark signing off for the day.
Planning sales journey
It is one of the crucial sales activities, and sales tracking apps help employees work on a systematized activity plan. On the level of prioritizing, managers can pre-plan sales activities for a sales executive and share them in advance. Hence, sales executives can check the activity list at the start of the day and perform without skipping any important business activity. So they can manage their time efficiently and prepare themselves to execute sales activities.
Selecting best sales routes
Selecting productive routes and prioritizing business tasks is a necessary business function. Sales tracking app for employees excelled in providing this feature that empowers sales persons assigned for field works. Sales managers can select productive routes based on customer interest, market trends, location features. Therefore, employees can avoid confusion in selecting a sales location and find maximum productivity in one go.
Sorting and managing business data
Another powerful feature that supports sales representatives to perform the best in sales as it helps them to access a single piece of information at their convenience. Salespeople need sufficient data to handle sales activities as they need to convince customers and clients at the very moment. Access to product details, business updates, customer information speeds up their assignments without any errors.
Achieving and dealing with sales targets
Most of the salespeople face achieving sales targets as a difficult task. Sales tracking software supports salespeople with target management features. Using this, sales managers can set targets, and the sales executives can update the statuses through the mobile CRM.
Reduced manual works
Collecting customer details and managing and carrying paper files is the most tedious task for all sales employees. With the best use of sales tracking apps for employees, they can escape from data entry and paper works using the automation features.
Signing out for the day
At the end of working hours, the sales executive can say bye for the day by taping the mobile CRM and marking signing off. All of their activities remain recorded at the sales CRM software, and there is no need to make calls and messages for updating work statuses. Auto notifications and reminders help your sales representative be aware of each sales activity and follow-ups during their work times.
Yes, sales tracking software enables salespeople to be more productive during their working hours. It provides accurate features such as location tracking, route planner, mobile CRM, target management, sales journey planning features, and data management features to elevate sales and ease the workloads. They can systematically plan and execute sales procedures and perform their duties considering time and efficiency. Get the best sales tracking software and support your sales teams for their well-being in professional life. For sure, they can be successful sales executives with the help of sales tracking software.