Request Demo
Drop us your details we will get back to you soon!
Should your field service business organization invest in CRM software?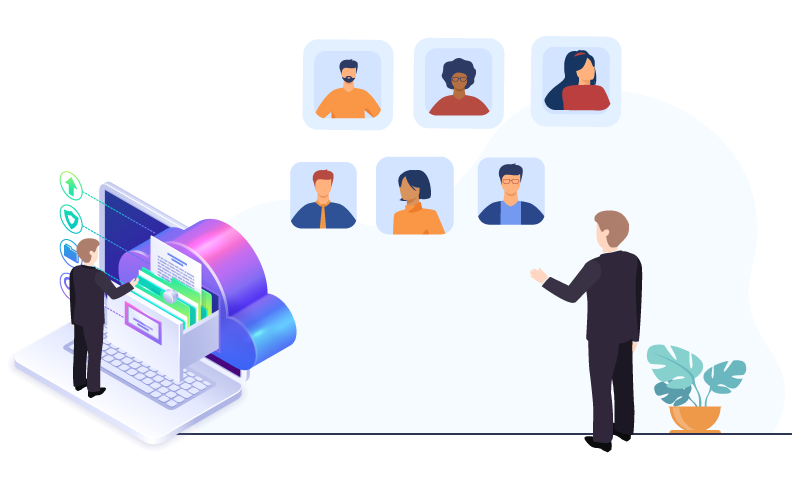 As the name indicates, field service businesses spend most of their working hours productively in the field. They need to connect with office works for only minimal business procedures such as restocking and equipment collections. In this scenario, managing the workflow without any interruption is an intricate task for sales managers. They need to coordinate and combine both office works and field sales efficiently. Nowadays, it is possible to operate field service operations worry-free by implementing effective field service CRM software.
Field sales management software for employees helps them to seamlessly perform business tasks to deliver timely and accurate services to the customers. With this CRM software, sales executives can track business data within a few clicks. Properly implemented sales tracking software can bridge the gap between field service activities monitoring real-time sales processes. You have probably heard about sales CRM usages in office sales operations and may have doubts about how it suits managing field sales and service activities. Here are fetched few reasons why the field staff tracking app is relevant for field service management.
Complete customer data at fingertips means better customer service
Filed service tracking app is vigilant in collecting and storing customer data as organized in a single storage. Quick access to a customer query, information, or complaints helps service executives to deliver quality services timely for improved customer satisfaction. When a field executive interacts with a customer, it will be recorded to the central system for future references. The better you know the customer the better you can serve them.
Service managers can connect with the service team in real-time
The ultimate aim of real-time visibility of a business is for enhanced productivity and sales. By connecting the sales manager's web dashboard to the mobile dashboard of the service executive, you can seamlessly manage end-to-end service and sales operations. Managers can track service executive's location and monitor them while performing the tasks, and it helps keep up the transparency in field operations. Same as this, field service people can share wok statuses and additional customer concerns with managers for time management and streamline workflow. Hence real-time accessibility provided by sales tracking apps can help businesses to eliminate hindrances in managing the sales cycle.
CRM software helps improve team efficiency close more deals faster
Field force software provides automation features to a business that enables businesses to reduce the efforts of manual works and the period of executing business works. It collects and manages customer data digitally and shares it with service employees for fast retrieval, so there is no need to deal with business data in paper files and carry it during field works. Also, service executives can add additional customer requirements and any assistant if needed for the better execution of business assignments. All these help empower employees to close business deals at the earliest.
Therefore investing in CRM software is necessary for improved productivity and business opportunities. It's a powerful business tool that manages customer information, brings more sales opportunities, and helps employees meet customer expectations without fail. Get customizable sales tracking software and streamline business operations. It can bring you magical changes for your service organization.