Request Demo
Drop us your details we will get back to you soon!
Salesfokuz- The sales managers guide to sales performance management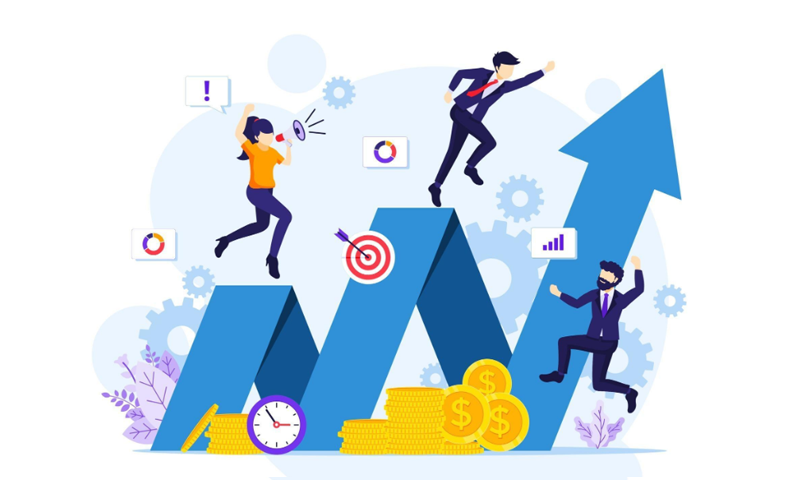 A sales leader is everything for a business, and their ability to retain sales executives means a lot for your organization's bottom line and future endeavors. Employee management and retention in the field of sales is the biggest challenge, and sales managers try hard to find the best solution for employee management. Implementing the best sales representative management tool is the right solution. Using this, you can make sure that there creates a rapport between sales professionals and the institution.
Many factors affect the performance of employees, among which providing the greatest business tool that eases employee hardship is the greatest thing. The sales representative management tool is one of a kind that acts as a virtual platform and empowers the employees.
Let's talk about the importance of sales representative management tools in employee empowerment.
It allows sales executives to improve their skills
A skilled sales representative means a lot to your company. Their efforts, time, efficiency, and improved skills can contribute to the development of your organization. The sales performance management tool automates recurring sales activities such as data collection, sales tracking, and report creation. So that salespeople can be free from repetitive activities, and they can invest their effective hours in other sales nurturing activities. Similarly, regular tracking and instant data access help sales executives coordinate sales activities at the right times for improved results. Moreover, the power of digitalization helps them to fasten everything at their fingertips. Field sales executives can collect orders on the go and process distribution and payments within seconds.
The employee performance measured, evaluated and rewarded
Of course, a well-treated employee can bring huge opportunities for your business. Your employees need to be rewarded for their best performance, which makes them keep motivated throughout the sales journey. An employee performance report is one of the best features that sales managers can use to evaluate their activities. The target management system is yet another feature where sales managers can track targets assigned, and from this, they can get to know the work potential of their employees, and based on that, you can reward them for their best performance.
Sales activity management and sales route planning
Sales managers should be good leaders so that their sales teams can be super active in selling products and services. Pre-assign sales tasks and plan sales routes for salespeople so that they can perform better in their duties, resisting unwanted delays and errors. Based on that, sales executives can plan their sales journey and work accordingly.
Sales alerts and notifications
For your sales professionals' performance to be effective, you can depend on the feature of auto-notifications and reminders. Your sales managers can set notifications and reminders for your salespeople. Hence, they don't miss any vital sales activities during their sales journey.
Salesfokuz, the sales performance management tool, is an effective solution that helps salespeople manages sales performance in various ways. It manages a cohesive relationship between sales managers and executives, connecting web dashboards and mobile applications in real-time. With the help of this single platform, they can guide sales executives to perform sales activities in real-time by sharing and transferring data across multiple platforms.