Request Demo
Drop us your details we will get back to you soon!
Sales representative management tool, the driving force of more sales opportunities!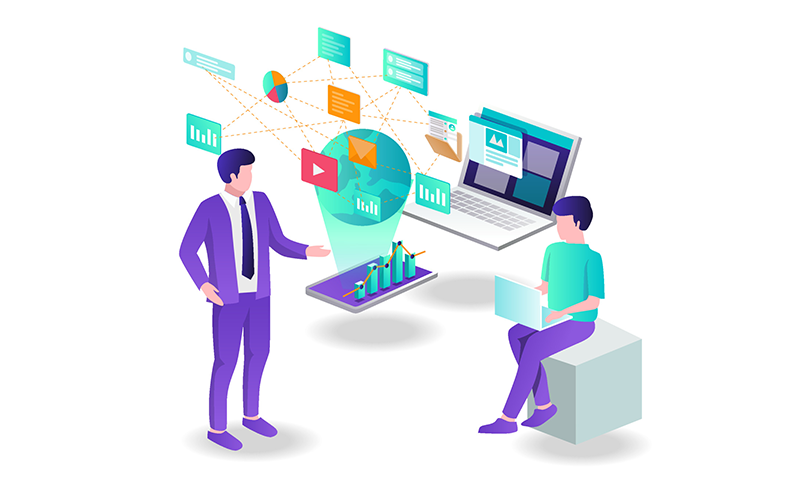 Increased business opportunities are one of the primary concerns of business companies. Isn't it? Because the more opportunities, the more your business gets recognized in the market and creates a way to success. There are no shortcuts to reaching your business goal but only systematic and meaningful approaches to customer queries and requirements. However, you can approach brilliant business tools as means of reach to the customers shortly. The sales representative management tool is one among them. It reduces the efforts and hardship required for convincing customers. Also, it encourages sales executives to perform better in their duties and responsibilities.
The sales performance management tool automates repetitive sales processes and functions as a means of a unified platform for performing end–to–end sales activities. Salesfokuz is one of the best sales performance management software that enables business organizations to meet business goals by closing the gaps in the sales cycle with utmost care at the right times.
Benefits of using sales representative management tool
360-degree view of customer data
Customers are the primary concern of salespeople, and they look forward to serving them better in all possible ways. The availability of customer data at a single location plays a vital role in effective customer management. Sales performance management tools enable sales representatives to go deep into the customer profiles to create personalized customer services. Let your sales professionals build customer relationships serving the customers in time.
Real-time visibility of sales pipeline
Let your sales representatives watch the sales pipeline in real-time to improve the conversion rate. Your sales executives can categorize leads by understanding their interactions through regular tracking and real-time monitoring. Find out top business opportunities and make them an inseparable part of your sales journey by building trustworthy interactions.
Get consumable sales reports for easy analysis
Sales performance needs to be constantly evaluated and measured for better sales experience in future operations. Report generation is one of the best ways to measure sales performance, and you can blindly depend on sales performance management tool for generating sales reports. It creates reports from the detailed analysis of sales functions that happened in a sales funnel. It is accurate and error-free so that your decisions will turn out to be great opportunities to grow your business.
Optimized sales processes
SPM enables you to optimize sales performances in real-time and help executives achieve targets for improved sales. It helps sales executives to do their duties in time and perfectly align sales processes in a sales cycle to give the best services for its customers. Place orders in time, remove obstacles in distribution channels and keep transparency in expense management.
Sales representative management tool enhances the productivity of a business systematically. It helps businesses accelerate sales by empowering their employees. It pairs a web dashboard and mobile CRM and enables sales professionals to manage orders, stock, distribution, payment collection, and customer management in real-time. Get a powerful sales representative management tool right now!