Request Demo
Drop us your details we will get back to you soon!
Sales performance management tool: why is it a must-have in your business strategy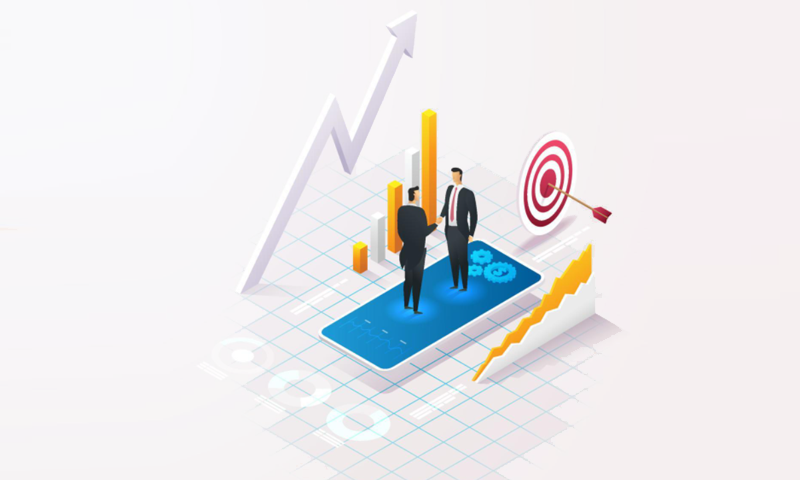 Business always looks forward to continuing their sales journey, expanding market territory by adding new customers, and serving the existing ones as the best in all possible ways. It's teamwork and to produces better results, the business platform needs a systematic approach to business activities. That means they have to equip with skilled sales teams and better business strategies. A team of skilled employees with a powerful business strategy is a super combo that produces wonders for your business. You can go for a better sales performance management tool for supporting your sales teams in all possible ways.
How sales performance management tools can be a super supporter of your sales teams?
Information is just a few clicks away!
Nothing can be performed as organized if your sales teams are empty of information to process business tasks. The sales performance management tool ensures information for all sales teams within a few clicks. You can store all customer details, product price updates, and business information in the centralized system and it can access from any part of the world.
Connect to a centralized system to be together!
Sales tracking software is a combination of a web dashboard and a mobile application connecting sales managers and executives to a centralized system. It makes communication fast and easy, no matter how far is your sales team. Similarly, sales managers can assign sales tasks, sales targets, and appropriate sales routes to executives in real-time. All these can be possible through a single platform.
Tracing out sales activities!
No matter how long is your sales executive dealing with sales processes, your sales managers can keep track of their movements through the feature of location tracking. Additionally, the shop-visit punch-in feature can help you view the shops they have covered during their sales journey. It is also helpful for managing urgent requirements by assigning tasks to the nearest executive.
Effective time management
No doubt, all features of an effective sales representative management tool can manage time effectively. Tracking sales tasks, executives, targets, etc. helps sales managers close the gap in sales management. Automation of data management reduces efforts of collecting and managing customer information manually. Auto-notifications and reminders are also helping sales teams to perform all sales activities in time without making any delays and errors. Real-time task collaboration and on-time communication on business tasks are some other ways that also help businesses manage workflow without losing the time, energy, and efforts of your sales teams.
A sales performance management tool can help businesses in many ways. It automates repetitive tasks and reduces task execution time and employee efforts in performing tasks. It helps sales representatives share task statuses in real-time for streamlining follow-up activities. Hence, it is clear that the sales representative management tool is there for you to increase sales, customer satisfaction, and spread brand loyalty across market places. So that you can say it is a must-have business strategy as it boosts sales and productivity.