Request Demo
Drop us your details we will get back to you soon!
Sales Management Software| A Guide to Business Growth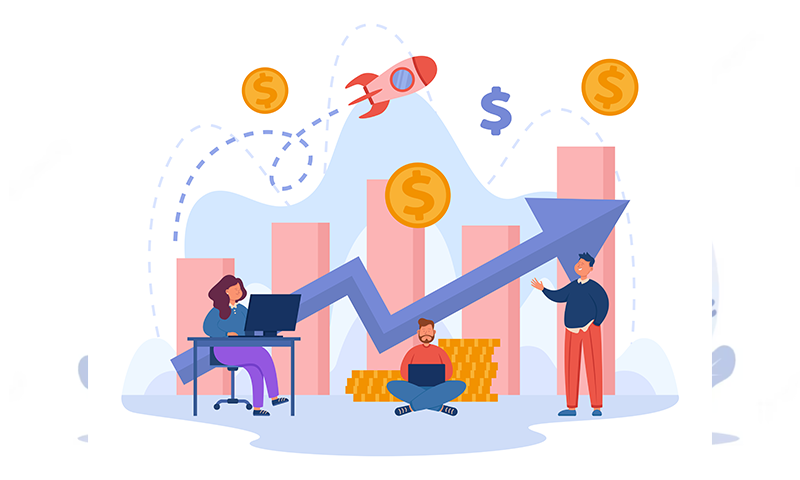 Sales management is a pivot area that needs to be efficient so that your business growth stays consistent. It also helps you beat tough market challenges on a long term basis. Sales management plays an important role in any business enterprise irrespective of its size. All businesses must come up with effective strategies for ensuring efficiency in sales management. This comes under the most crucial stage whilst a business organization tried to expand and polish their business. You may start your journey with a well-equipped sales management software which is the best remedy for growing and developing your business with efficiency.
How do you explain sales management software?
A sales management tool explains as a power-packed business tool that tracks, manages, and connects the entire sales activities of an enterprise to enhance its productivity and growth. You get to bag good revenue figures with the aid of its amazing features that effortlessly filters out bottlenecks in your entire sales pipeline combined with evaluating the quality of work performance amongst your teams. This way, you will achieve success and the best business quality in no time!
What are the features that help you improve your business through a sales management tool?
Handling Repetitive Tasks
You may automate repetitive tasks and activities to claim the best benefits for your enterprise. Let's quote an example, manual efforts can be completely cut off by assisting your workforce with task automation. This way, you could avoid the expenses raised for paper, print, etc leading to systematic financial dealings. The digital aid that your software provides shall avoid task duplications as well as errors caused by manual efforts.
Effective Sales Routes Optimization
You get to filter the most productive routes for field tasks by using a sales tracking app. You shall evaluate the previous sales along with their management info for spotting the most effective sales routes, thereby increasing your productivity. Added to that, your field workforce may notify any effective new sales routes they found during their field duty through the software to drive the attention of their higher executives.
Immediate Analysis of Business Performance
To enhance your productivity and capture mind-blowing sales opportunities, you must constantly study your business performance. You get this amazing analysis feature in an advanced sales performance management tool where you study and control the performance of your business in a variety of ways. The first and foremost method of through automation of business reports. These reports shall help you understand the performance of your sales as well as your sales workforce. By studying the figures in detail, you will be notified of your current state, thereby polishing your decision-making abilities as well as problem-solving skills in your future dealings.
Be authentic in your sales affairs by signing up for the number one sales tracking software and reach the busiest market hotspots by planning efficiently. Handle all your operations at one location and make use of the centralized database for fast coordination, product sharing, improved communication, and polished productivity. Hunt down better sales opportunities and nurture your relationships for the long term to secure an intact client base to develop your business. Sign up for an amazing sales management tool now!