Request Demo
Drop us your details we will get back to you soon!
Sales challenges faced by manufacturing businesses & solutions to resolve them quickly!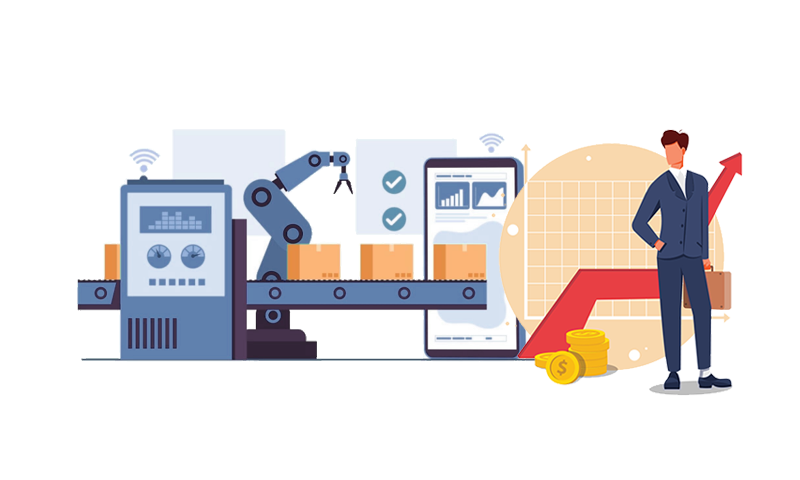 Of course, you have to face challenges along the way to success, especially in the case of managing your business and sales operations. The only way you could have overcome difficult situations, and unexpected challenges are by just turning them into more opportunities. But how? Your ability to systematize business activities and identify the troubles at the right time matters. Then, what about your manufacturing industry businesses? Do you struggle with the market challenges? Yes, you are at the right place. Here we show you how you can close gaps in sales management using the best sales performance management tool.
Manufacturing industry businesses face challenges in addressing the competition in the market and maintaining a strong rapport with their customers. With fully equipped field sales tracking software, you can systematize business operations and expect the best outcome.
Let's discuss some key obstacles in the modern manufacturing industry business, and solutions that turn challenges into opportunities.
Weak reporting and lack of visibility into sales performance management in real-time
It's a common challenge every business faces. The manufacturing industry has an efficient team of salespeople interacting with dealers and processing daily sales. Each of them has sales reports and data in hand, but if they lack a system to share and collaborate, availability of data doesn't make sense. As a result, your business come across gaps in the sales cycle, delays in order processing, and customer queries will remain untouched for a long time. It will lead to slowdown in sales growth, loss of sales opportunities, and causes an increase in the number of unsatisfied customers.
With the right usages of a field sales tracking app, your sales managers can keep a connection with field employees through a centralized location. Maintaining better connection and collaboration through a centralized system help you close gaps in the sales cycle and dealer management. That means you can share sales activities and make informed decisions for addressing the needs of dealers effectively.
Ineffective lead data management
If you are still following excel sheets to manage leads and sales pipeline, your manufacturing business has to face difficulties sustaining in the market and sales. Your inability to capture leads, sales lead distribution, and tracking activities incur the loss of sales and opportunities. Business leads need to be taken care of with proper solutions, and you need to make sure that there no lead remains untouched for a long time for a better sales experience.
With the best lead management software, your manufacturing industry business can make sure that you have captured all potential leads, distributed them to appropriate sales executives, and nurtured them with better solutions for improved lead conversion at the right times.
Improper team coordination
Sales teams of manufacturing industry businesses have to deal with multiple sales activities a day, and a lack of coordination in sales activities creates negative impacts on sales growth. Dealer's shop visits, client data management, order collection, distribution are some of the core sales activities and that need to be perfectly managed.
By implementing the best sales performance management tool, your sales executives can work together, connecting to a centralized system. Seamlessly interact with sales executives, share lead data, place orders on the go using the unified platform and work collaboratively for improved sales and opportunities.
Hence, implementing a powerful sales management tool for managing manufacturing industry sales is highly beneficial for you. It can efficiently address challenges by providing effective solutions. Close the gaps in the sales cycle, manage the sales pipeline, and better interact with customers for the best business outcome.