Request Demo
Drop us your details we will get back to you soon!
Revolutionize automobile industry with CRM and stand up among competitors!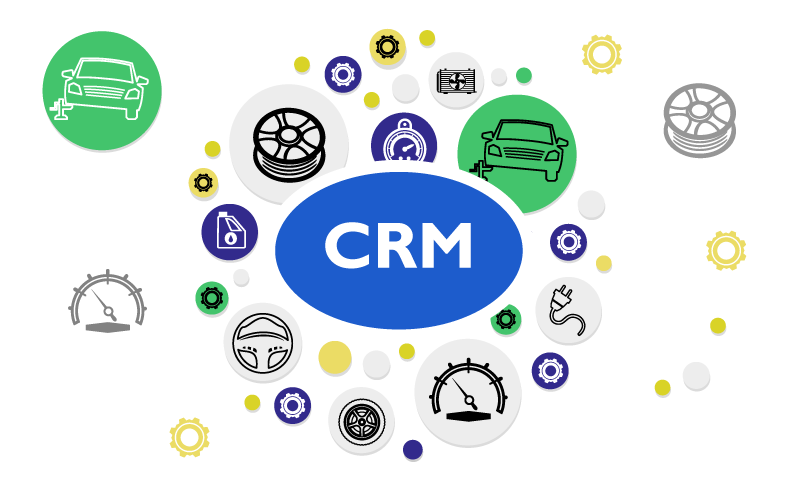 Like any other business industry, the automobile industry is also evolving, expanding, and trying to achieve a topmost position in the market. From the last decades, the changes to sales management in this industry are profoundly visible. The evolution of the automobile industry showcases the role of sales tracking CRM software and its support to sales professionals. With sales management CRM software, you can experience a streamlined business journey where everything functions as smoothly as possible. Implementation of CRM software is the best chance for you if you haven't had an opportunity to find a position in the market selling your products and services. Want to know how CRM can be the best supporter of your businesses to expand business territory along with maintaining long-lasting customer relationships. Here we go!
Features of sales tracking CRM at a glance
Manages customer data using a single repository and displaces effectively, ensuring security.
Track the live location of field sales executives and help them collaborate in real-time.
Assign sales targets, find sales routes, and help design personal journey plans effectively.
Sales CRM ensures the stock and inventory management system function well, and there is no shortage of stocks to approve orders.
CR automates repetitive business tasks and helps sales executives perform sales tasks without any difficulties.
Sales performance management tool ensures reports are accurate and error-free and generated instantly.
It fosters real-time business communication among sales managers and sales executives on sales tasks.
Sales tracking CRM can be a virtual platform to manage tasks from distinct locations more effectively.
Sales management application for the automobile industry
Automobile industry businesses have to develop a strong relationship between manufacturers and dealers where the businesses flourish and grow. There are a lot of employees involved in the sales and manufacturing processes, and businesses are responsible for maintaining the connection between each of them. You can use field service CRM software for the effective management of employees.
Evaluate your sales employee performance using the features of activity tracking and single location data management. Get connected from the field to a centralized location and share activity statuses immediately to balance the work ambiance. Similarly, the single data management system makes sure that your sales professionals are provided with business information and anytime access to it. As a result, they can have accurate data of customers, dealers' information, product renewals, and a lot more. It also improves the quality of sales professionals' performance as there are no chances for errors in data manipulation.
Sales performance management tool is the best solution for automobile industry businesses to coordinate their sales and manage their employees. You can ensure that each department and its activities work better and there is no isolation among sales coordination. You can use the power of automation to reduce the workload of sales executing by automating repetitive business tasks. Moreover, implementing CRM software is the best opportunity to view everything in a sales pipeline at a glance from anywhere at any time. Try to get the most suited one at the earliest and stay ahead of the competitors.