Request Demo
Drop us your details we will get back to you soon!
Revamp your FMCG business sales for 2022 with Fastfokuz, the customizable FMCG CRM!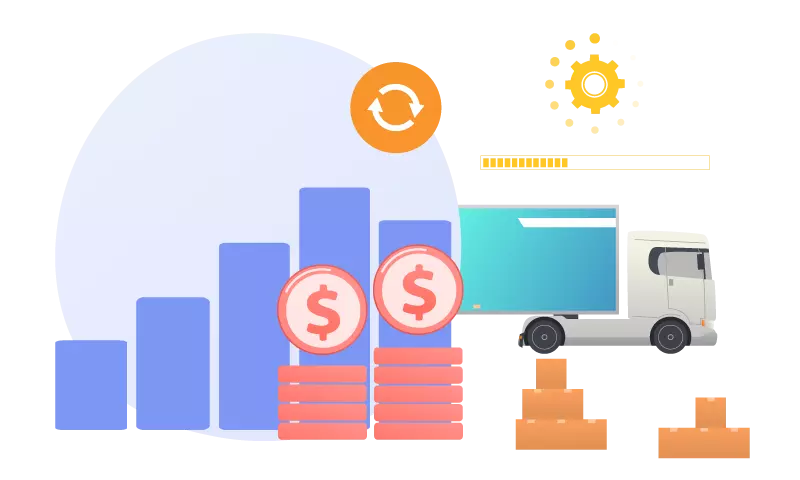 Market competition seems much higher than in previous years, and the situation is similar to the case of the FMCG industry. Every business industry is getting ready to adopt changes in 2022 to attract customers and compete with the competitors. Implementing trend-setting business tools is the best way that supports you reaches more customers. In this way, FMCG CRM software can help you streamline your FMCG business sector for higher business engagement.
Being one of the best FMCG CRM in India, Fastfokuz can help you get outstanding results in your sales journey. This customizable sales tracking app provides full support for maintaining customer retention, sales tracking, instant reports, automation of recurring sales activities, and a lot more. Let's discuss how Fastfokuz, the FMCG CRM software, can help you improve business sales in 2022.
Business data at fingertips
Fastfokuz, the FMCG CRM software, helps you access data saved at the central database for easy business management. Save your executives from carrying big files along their way to field sales and be confident knowing that there is no data shortage anymore.
Track and control field executives
FMCG sector needs to manage dense distribution channels and keep track of field sales for the best business outcome. It is significant to maintain real-time collaboration for smooth workflow management, and Fastfokuz makes it possible using live location tracking. Sales managers can track sales executives once they marked their attendance using mobile CRM. Get notified of their shop visits and client interactions every 15 minutes. Besides, admins can know the details of the field executives' distributor or retailer visits through visit-punch in features.
Stock management
It is necessary to know the stock balance as it can help process order and product distribution seamlessly. The stock management feature of Fastfokuz helps stock managing executives to update stock inflow and outflow to the central database for ensuring its availability at all times. It will result in fast order processing and dispatching of products.
Real-time business insights
The decision-makers of a business organization need to ensure the continuity of a business regularly. Fastfokuz provides report generating facility that makes authentic and error-free reports in graphical forms for better sales analysis. Admins can access this facility at any time and create business reports to make plans for streamlining sales functions.
Boost your sales systematizing sales pipeline with the help of Fastfokuz, the FMCG software, and set your sales teams to attract new customers along with treating old customers with the best care. Keep your order and distribution channels alive and continue monitoring business activities with a 360-degree view of the sales funnel. Besides, Fastfokuz can give you extraordinary business experience with its brilliant features, including target management, expense management, attendance management, assigning sales routes, and a lot more. Get Fastfokuz and make revolutionary changes in your business management to boost sales.