Request Demo
Drop us your details we will get back to you soon!
Manufacturing Industry Sales Management| Major Challenges and Solutions!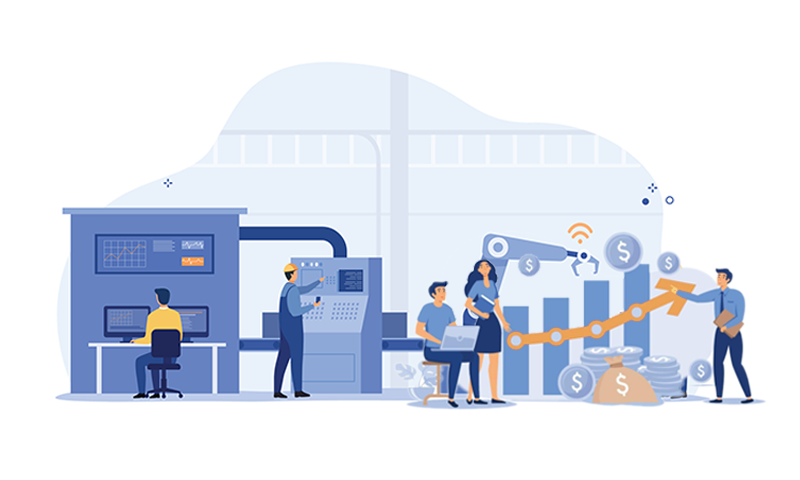 A business, no matter if it is a startup or an established brand, you have to face challenges throughout the business journey. Challenges can come from anywhere, whether it is from customer management, or it's from a growing market. Management of the sales cycle, your employees, and collecting sales leads also faces challenges. Then, how to overcome these thrones in the middle of your sales journey matters to the success of your organization. For that, all you need is to follow a systematic approach to your business. Implementing the best sales tracking software for the manufacturing sector can be the best answer for facing the challenges in marketing.
What are the key challenges in manufacturing industry sales?
Lags in order placing and processing
Ineffective sales routes
Delayed payment processing
Ineffective report processing
Failure in activity tracking
How to overcome these challenges effectively with a sales tracking software?
Quick order processing
Sales tracking apps for manufacturers are good at collecting and processing orders in real time. With the sales tracking app, your sales executives can update new orders along with taking care of the existing ones using their mobile application. This way, you can prevent gaps in order collection and order processing. It also ensures seamless delivery, and that will make a positive impact on customer engagement.
Finding effective sale routes
Sales routes can be assigned, tracked, and managed using sales tracking software for the manufacturing sector. Exploring ineffective sales routes can bring nothing to your organization. With a sales management tool, you can find better sales routes from previous sales history and other data. Similarly, the sales representatives can update productive sales routes if they find any while traveling.
Quick payment statuses
With a sales management tool for the manufacturing sector, your payment management system will remain effective. As a sales manager, you have to make sure that the payment details are updated on time with complete transparency. Your field working sales representatives can update payment statuses on the go and update proofs of transactions also. Instant updating of financial transactions helps you manage time and avoid mismatches in transactions.
Accurate report management
Businesses need to create reports at regular intervals to be informed of the sales activities that have taken place in a sales cycle. With a sales management tool for the manufacturing industry, you can generate automated sales reports that can help you understand sales and employee performance in real time. Moreover, automated reports save more productive hours so that you can invest your precious time in other valid activities to improve productivity.
Tracing real-time activities
A sales management app for manufacturing businesses helps you track activities to streamline order placement, distribution, and dealer management. Once they clock in, you will get notified of each field employee's attendance and from where you can start tracking their activities till they clock out for the day. So, you will be aware of how productive is your sales force and how much they need to improve their skills to manage sales operations to improve productivity.
Challenges can be seen everywhere and are no exception for manufacturing industry sales. You are solely responsible for the way you took to tackle the challenge to achieve success in the business. You can take advantage of effective sales tracking software for the manufacturing sector for better business outcomes. It offers you a bundle of features that lets you close sales deals fast and help you systematize sales processes for improved productivity. Get the best software for seamless future business operations.