Request Demo
Drop us your details we will get back to you soon!
Manage your Chaos Efficiently & Take Charge of your Business Growth: Efficiency of Sales Management Tool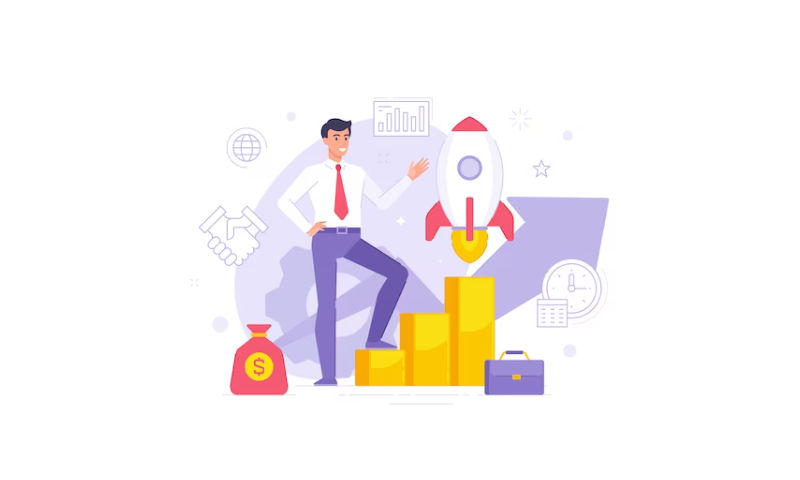 To ensure that your business is running successfully, you might have to juggle different types of tasks along with the management duty of a very diverse and distinct team and a steady revenue stream. Clubbed with the daily operations, handling the overall performance, daily customer interactions, and routine sales data tracking could become a lot! Sales tracking software is of great use to tackle these challenges. As we are dealing with cutthroat market competition daily, having efficient sales management and sales tracking is a necessity and not a luxury. Join us to discover the efficiency of sales tracking software in business empowerment and sales process streamlining along with the improvement of overall efficiency.
Centralized Management of Information
A core advantage that you will find in a sales management tool is its centralized feeding and access to all sales and customer-related details. A smart sales performance management tool stores everything in a single digitized portal instead of cluttering all the essential information across physical documents, spreadsheets, and emails. The entire sales team could swiftly access the required data as it is available from a single source for fast task management and interactions.
Enhanced Performance in Sales
With the advanced technology of sales tracking software, the performance and effectiveness of all the employees could be monitored by the respective sales managers. With the aid of instant report evaluation and tracking facilities, the sales managers can track down the employees' progress, evaluate their weaknesses and strengths, and facilitate targeted training or coaching as per the requirements. By getting a comprehensive view of performance metrics connected to every employee of yours, the enterprise will be able to aim for realistic goals. They could also provide motivation and encouragement to the staff to achieve improved outcomes.
Better Client Management
To make sure that your business's growth is sustainable, having an idea of your customer's interests and preferences is important. With the aid of sales tracking software, customer information, purchase history, communication records, and preferences can be easily stored in the system. This way, your sales representatives will be able to provide customized services for molding stronger and better client relations. As a result, you will experience recurring business through great customer loyalty and returning customers.
Instant Insights in Sales
Instant access to essential sales data is of great use to improve your business decision-making skills. You will get hold of vital data regarding customer behavior, revenue forecasts, and sales trends with the help of precise automated reports generated by the sales tracking software. Through these insights and remarks, swift responses can be marked towards market changes along with the optimization of your sales strategies for quickly adapting to the rising chaos.
Seamless Communication & Collaboration
By installing powerful sales tracking software, you get assured that your employees are blessed with seamless communication and swift collaborations between peer team members. Ideas can be exchanged, information can be shared and advice can be requested from managers or colleagues by the sales representatives with the software for fostering a productive and collaborative work atmosphere.
With the master features available in sales tracking software, sales managers and the respective teams will be able to put forward customer-centric, productive approaches, gain essential insights, and bring order and discipline to the ongoing operations. With improved sales and client relations, centralized information gathering of productive business insights, supporting seamless communication and collaboration your business gets ample support from the advanced features of sales management tools in a market that's always changing. Make use of the amazing technology and take control of your business growth with the support of sales management software!