Request Demo
Drop us your details we will get back to you soon!
Lead management software: How to convert more leads in less time?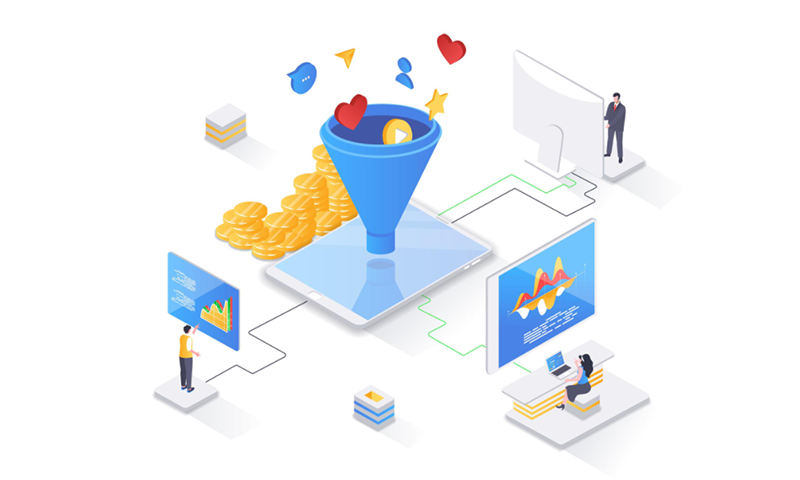 Potential leads are the lifeline of a business, and no business company can take a single step forward if they are empty of sales leads. Lead management is a systematic process, and it needs to be performed with great care. Businesses are so excited to generate leads. For that, they arrange market campaigns and other product promotion activities. But many of them fail to manage the leads and do follow-up activities timely which causes severe loss of business opportunities. That means lead generation is just the beginning, and there are a lot of activities that need to be managed with great attention. Here comes the importance of getting the best lead management software like Leadfokuz.
Being one of the best lead management software, Leafokuz helps you capture leads from many resources and then bring all of them to a centralized location for effective management. With the help of Leadfokuz, you can capture, distribute, track and nurture leads within the given time frame. That means it provides many features to a business organization to prevent lead leakage and missed sales opportunities.
Let's see how Leadfokuz helps businesses to grow!
Instant lead capturing
The right lead management software captures leads and exports them to the central location, preventing them from falling through the cracks. It can help with opening up doors to getting more business opportunities. Get direct access to newly added leads and quickly coordinate lead distribution processes for fast lead conversion.
Lead information together in one place
For the best lead management, you need accurate information on the lead profile at all times. CRM for lead management stores lead data at a single location, and you can retrieve data within a few clicks. Access to lead data is mandatory as it tells you about lead behavior, and you can identify their consumer preference by manipulating their shopping interests and purchase history records.
Lead enrichment
Business leads need to be managed, tracked, and enriched in time for improved sales and productivity. In the market, there are a lot of competitors who are ready to offer their hands to needy customers. If you fail to meet your business lead's requirements, you may lose the greatest business opportunities. With the help of perfect lead management software, you can keep track of your leads and provide services in a personalized manner. Hence, you can make more happy customers. Happy and healthy customer relationships last for a long and help your business catch up to higher levels in sales.
Lead report
Lead nurturing activities will progress in a business, and it is vital to recheck all the activities systematically to ensure their effectiveness without fail. With lead management software, you can effortlessly generate lead management reports, which are helpful for you to streamline lead conversion activities. It is also the easiest way to find the efficiency of your lead managing strategies within a few clicks.
Yes, properly implemented lead management software can do many wonders to your business organization. It can be the best software solution encouraging salespeople to nurture leads providing the prospects the special attention and care. Sales executives can access lead data in time. They can also set notifications and reminders not to skip lead nurturing activities and identify more potential leads through regular tracking and connecting with leads. All these make the fast and convenient lead conversion in less time.