Request Demo
Drop us your details we will get back to you soon!
Is a cloud based CRM right for your business organization?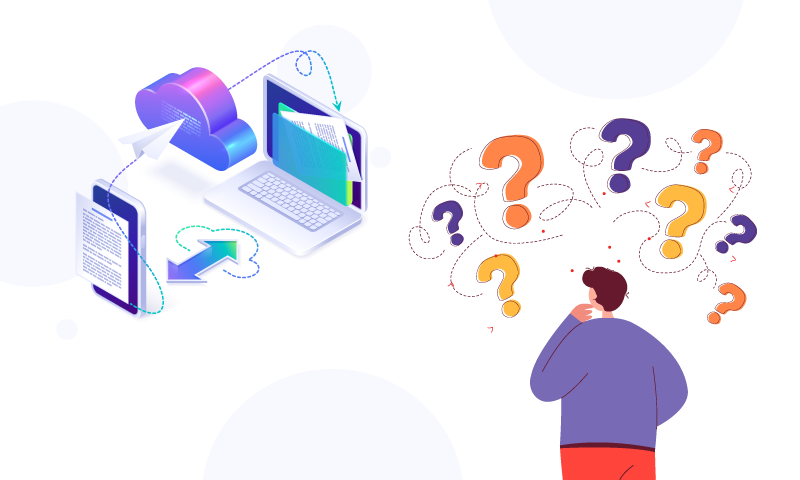 Business trends change rapidly, and the cloud is now on the trend. Businesses start switching to cloud-based CRM systems for systematizing business operations and building lasting customer relationships. Business organizations of all sizes, types, and industries, uses cloud-based CRM system for data management, virtual workspace management, better communication and many more. Cloud CRM software offers plenty of technical support for sales pipeline management.
Cloud-based sales tracking CRM system manages business operations automating repetitive business tasks, thereby reducing the manual efforts of the sales force. Thereby they can spend more time effectively on other business functions. Implementation of a cloud system is also beneficial for the sales executives for operational cost management and user-friendliness. More than these, a cloud CRM supports you run your business organization with a lot of benefits. Some of the major benefits of using a CRM system as listed as follows;
Centralized location for data management
Businesses need to manage and share business data with the concerned department whenever required. Manual data assignment is not practical, and it is a time-consuming activity. There is also the possibility to acquire errors in data when handled manually. A cloud-based CRM is a suitable remedy for this problem. It collects and stores business data and customer information at a central location and ensures data accessibility from any part of the world. Sales teams can access required data and continue their works seamlessly.
Maintains data privacy and security
Cloud-based sales tracking app protects your business data without affecting its confidentiality. You can share business information over multiple platforms without any fear. Collaborate with your sales teams and use business data to complete business tasks using cloud systems.
Cloud is the effective collaboration tool
A cloud-based CRM system can act as the best collaboration tool for businesses. Using this CRM, business companies can operate field sales and remote works as easily as possible. An office may have different branches and people working on the same projects from various locations. With this CRM software, the sales force can update their work status to the cloud, and this will be get notified to the other team members with the instance.
Cloud CRM saves more time effectively
Sales tracking app working based on the cloud can save more time effectively by organizing business activities. Automation of data management helps sales executives to manage business data within a few clicks. It eliminates paper works and manual data collection. You can access business data for smooth and effective business communication. It saves many productive hours for an executive, and they can invest this time in other sales activities.
Cloud CRM ensures continuity of a business providing full support for end-to-end business operations. It's a suitable business tool for your business as it turns your company into a smart workspace using its advanced features. If you have cloud CRM in hand, you can instantly deal with business data and manage sales operations without any hindrances. Switch to cloud-based CRM software and manage your business vigorously.