Request Demo
Drop us your details we will get back to you soon!
Improvise sales and distribution network of textile industry business with CRM software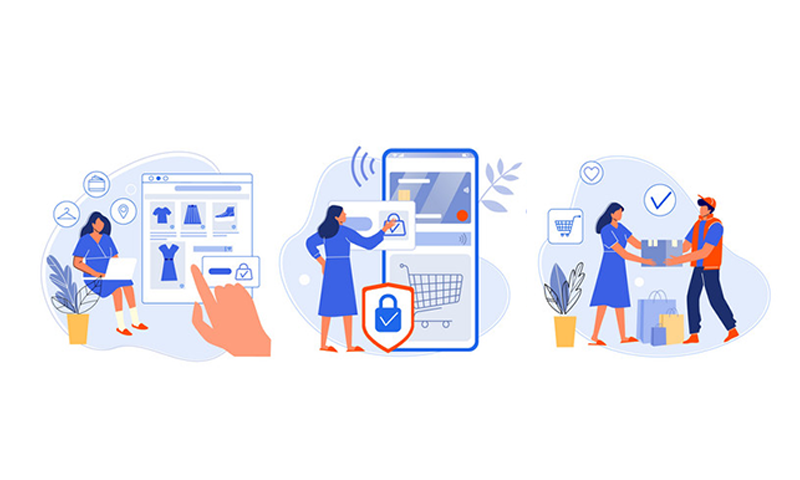 How to focus on sales in textile industry businesses? Does your system enable you to manage leads, prospects, and customers alike? Textile industry business is a fast-growing business sector, and it needs the best and effective sales tools for sales management. You can revolutionize the textile industry business with an effective sales tracking app as it is equipped with features to manage the sales cycle effectively. You can timely place orders, manage distribution, and report sales without fail. It will have results in a transparent sales cycle.
Here we unveil the features of effective sales tracking software to bring up your textile business to the unbeatable competitive wing.
Data management
Data management using a central database can shed high benefits upon your business development. The entire business network, including sales managers, executives, and other administrators, can share and access sales, customer, product, and more details at their fingertips. It fastens business transactions without errors.
Customer tracking and sales follow up activities
Customer, prospects, or sales activities, frequent follow-up activities are required for streamlining the sales experience. Reliable sales CRM software helps you perform this activity effectively. It helps balance the workflow management and turns more prospects to customers through the personalization of products and services. Track customers and prospects to maintain a good relationship with them. Simultaneously, you can track field sales in progress periodically to ensure quality services.
Order management
Streamline order management system with a textile industry CRM software and handle new and old orders more effectively. Your sales executives can take new orders from customers, and also they can manage already added orders to reduce gaps in the sales cycle. Get a powerful sales management app and ensure that there is no delayed product delivery.
Target management
Sales administrators can set sales targets for a period and quickly share detail with the sales executives. Sales representatives can update statuses of their target achievement in real-time. Reward the best performers and keep them motivated always!
Shop visit and management
This feature supports you to be more vigilant in managing sales activities. You can track executive's shop visits using the visits clock-in feature and help them manage time effectively if you notice time lags and infective customer interactions.
Business insights
Business analysis is a crucial business activity that triggers sales and business growth. Business reports are one of the fundamental ways to reach out accurate business insights. Based on sales management, employee performance, stock management, target achievement, and many more, CRM generates reports. The measures or their graphical representations are accurate to the past business performance so that you can get authentic details about your current business status. This report is valid information you can refer to in making significant business decisions for future endeavors.
Textile industry experiences sudden changes in market trends and customer preferences due to the influence of worldwide fashion mobility. Sales management CRM software can help you serve your customers based on their requirements. So you can enjoy years of strong relationships with your valid customers.