Request Demo
Drop us your details we will get back to you soon!
Implement Sales Management Tool to Beat the BFSI Industry Challenges!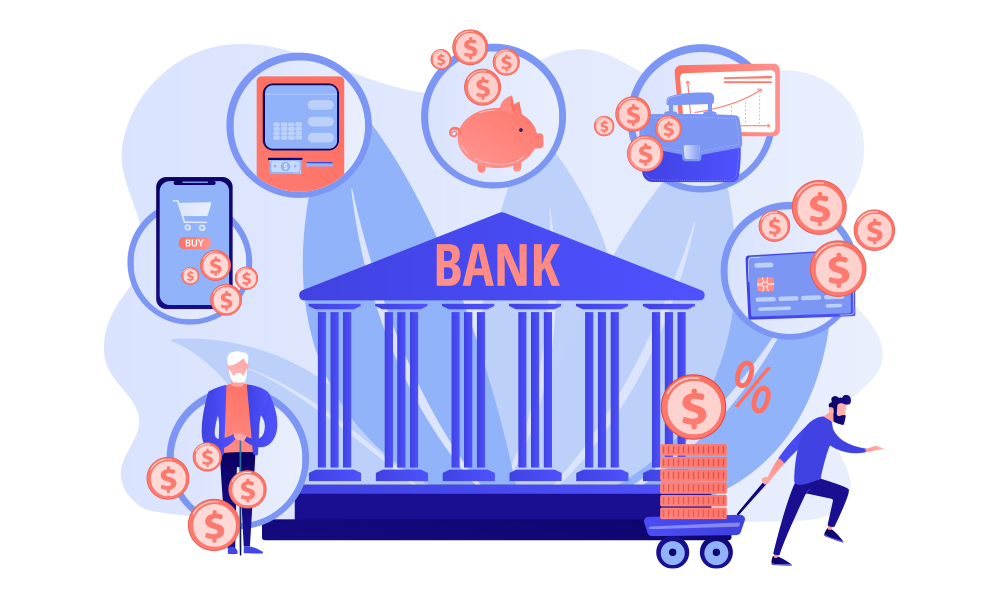 Customers play an important role no matter which industry we take to evaluate, and so does in financial institutions. When it comes to financial institutions, customer retention, attracting as well as managing potential clients with equal priorities are extremely important. And, in these institutions, the clients are cautious about their money dealings. Therefore, product sales and other services might meet with even more difficulties when we compare the situations with various other industries. Here, it is pivotal to concentrate on solving your clients' concerns, giving them priority. By providing customized services and products you shall win long-lasting client relations, and it is much easier to attract loyal clients through this. Upon using the sales management tool, you shall win competitive advantages, especially in the banking industry. SPM provides you access to client profiles. Added to that, it identifies the blockages present in the sales cycle that are adversely affecting the growth of your business. SPM is quite effective in beating the challenges you shall deal with in the banking sector.
Below Listed Are a Few Crucial Challenges Identified in Financial Institutions
Customer Requirements & Expectations
It is quite normal to see clients expecting more advanced services from banking enterprises. And, the customers' requirements seem to increase day by day in the financial sector. The pressure is real when it comes to fulfilling these expectations by the banking sector. Oftentimes, the banks fail to fulfill their requirements at appropriate times. Clients wish for simplified, safe, secure, and rapid interactions and transactions. And, banks must consider this with much more seriousness.
Tight Market Competition
Financial sectors are increasing day by day at a rapid pace, leading to more tight market challenges. Oftentimes, available services, products, etc, are quite similar. Still, the clients demand specific requirements during the selection of these services or products.
Sales Pipeline Handling With Online Data & Information
Security problems are still a road bump in using digital platforms for feeding confidential information and financial transactions. It is very important to keenly learn about the various features including security guidelines and privacy policies of the digital platforms before implementing any of them in your business. You may be aware that it is crucial to acknowledge these troubles at suitable times to assure a seamless and smooth business experience. Upon implementing a powerful SPM software, you can effectively rectify your problems with systematic handling of business operations.
Advantages of SPM in Dealing with the Challenges in the Banking Sector
Effective SPM solutions make sure that the sales pipeline is working smoothly and is active. And, there are no problems or mishaps that are left unresolved. This software solution can be the best virtual platform that connects your field reps with their respective sales managers. This way, you can avoid miscommunications and unwanted errors or delays during the operations.
Banking sales tracking software feeds all the essential business information into a centralized portal. You can access this data from anywhere and at any time.
SPM in the banking industry helps create customized client services. This, in turn, shall sustain your business to a great level.
With SPM, you can save a lot of manual effort, time as well as cost required in creating a systematic sales pipeline. Track your sales from the very beginning till the end on a real-time basis for maintaining connectivity throughout your sales experiences.
The activities of field reps can be easily tracked down in precise time intervals. This way, the officials can manage the operations for a fully streamlined experience. Business insights, product information, and recurring business operations can be updated for handling the sales pipeline.
Sales tracking software is an amazing asset for dealing with the major challenges we face in the banking sector. SPM has features, especially for the banking industry, and shall help you achieve your tough targets and dream goals. Upon implementing a powerful SPM, you will never miss any exciting leads. Because there is a lead management system that will aid you with quick conversion operations. If you still haven't implemented an effective SPM solution, it's time to get one!