Request Demo
Drop us your details we will get back to you soon!
How sales operations and CRM systems are related in businesses?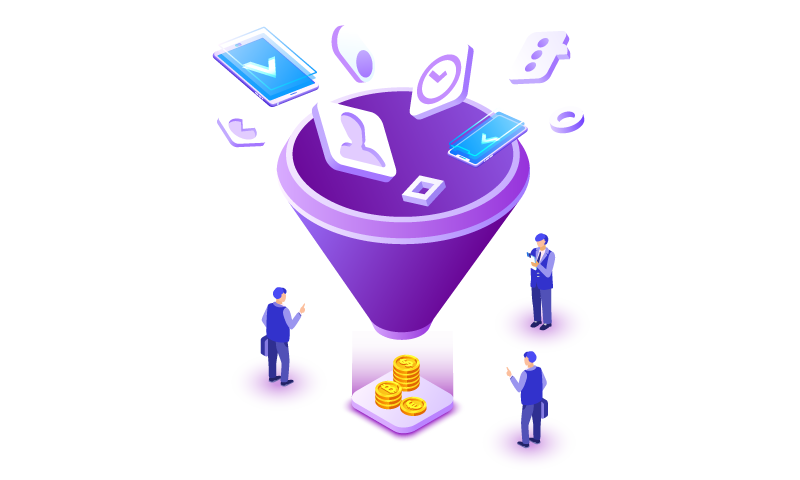 Dealing with sales operation is a complex, confusing and intricate task, and each business organization has its criterion to manage sales. The result of a sales management system depends on employee performance, team collaboration, and the features of sales management software. All these need to be well aligned and connected to manage customers and sales. In most cases, the business organization is well-equipped with skilled and professional employees, but they lack the proper business infrastructure to organize and manage sales functions. Many businesses realize that implementing CRM software is the best way to escape from all the hindrances while coordinating sales activities. If the CRM is powerful, you can see that your business can also grow powerfully to achieve more sales.
Every feature of sales tracking CRM promotes the growth of a business. Here you can see how sales operations related to the CRM system to the core.
What is Sales Operations?
Sales operation is a collective term that includes end-to-end sales activities from order management to payment collection and after-sales support. Data management, customer management, team collaboration, employee performance, distribution management, stock, and inventory management are the significant sales processes that streamline sales activities. The perfect execution of all these at the right times brings more sales and increases, satisfied customers. But it seems that there exists room for friction between each process of sales operations. This friction can be reduced with some best practices like;
Real-time visibility to the sales funnel
Instant business insights
Single repository data management
Employee location tracking
360-degree overview of business procedures
Automation of repetitive tasks
All these can help your business to manage sales operations systematically for improved productivity and efficiency. Fortunately, an effective sales tracking CRM software provides all these features along with customization. Hence CRM can support sales operations to stick on the right track all the time.
Where does CRM fit in?
CRM software is the most widespread Saas solution in the sales processes. You can avail of CRM software as always updated with regards to the current market trends and changes. Its features support your entire sales team to manage sales operations accurately and error-free. Its features empower sales teams to manage sales functions without any delay. Here you can see how CRM features support sales operations to enhance productivity. Customizable CRM software includes sales automation features, sales reporting tools, web and mobile-based dashboards for connecting sales teams from far away locations, a single data repository, and a lot more.
The benefits of a properly implemented CRM system to sales operations include;
Customer profile management using a single location, and that ensures data availability from anywhere at any time.
Instant business reports help make future sales plans and analyzing business improvements and flaws over a particular period.
Helps businesses capture leads from online and offline platforms at times, and assists executives in follow-up activities.
GPS tracking feature helps sales managers connect with sales executives in the field for monitoring field sales operations.
Mobile CRM solutions help sales executives to take orders, manage payments, customer queries on the go. It saves time and improves the efficiency of sales operations.
The Automation of repetitive business tasks such as data collection, excel sheet management, customer interactions, etc. can speeds up sales operations.
Sales CRM software helps sales teams to work on projects sharing business data using a single location. It ensures better business communication and team collaboration.
All of the features of sales management software care sales operations in one way or another. CRM software is a support system that perfectly aligns sales operations and brings all processes to a unified location for smooth business functioning. Get customizable sales CRM software like Salesfokuz that systematizes your sales cycle with appropriate features for better business outcomes. It is industry-specific and supports industries like FMCG, service industry, manufacturing, banking sector, real estate, healthcare, and a lot more. Try it and experience more business opportunities.