Request Demo
Drop us your details we will get back to you soon!
How can a CRM software help businesses articulate an engaging customer support strategy?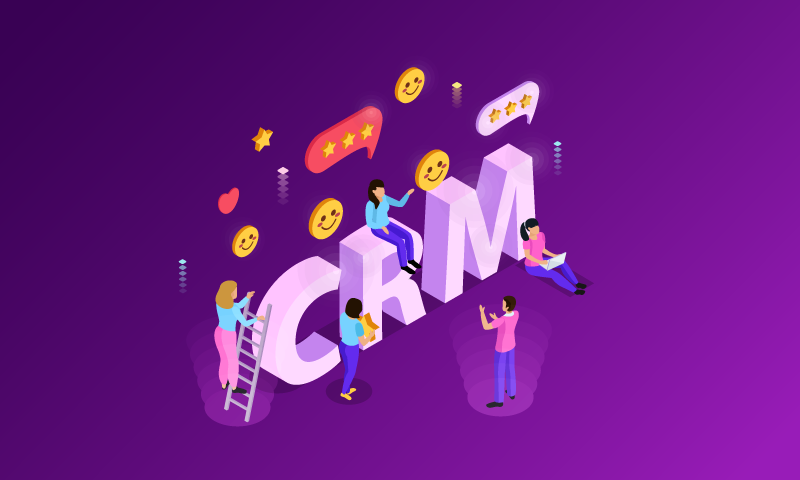 Of course, yes, happy customers are the key element in maximizing sales, revenue, and brand loyalty. Hence, managing customers and their preferences is the core activity of a sales management team. In this case, it is significant to take care of customer data with the topmost priority, and many organizations fail to find a better business tool. Here comes sales management software. This saas solution is an effective customer support strategy as it helps you know your customer better and serves them better. It manages customer data and identifies profitable customers, and helps you save significant time and cost to business organizations. Here is how sales CRM software provides end-to-end customer support for businesses?
Contextual customer service
The better you understand the customers, the better you can serve them with custom-made services and products. Sales tracking software is proficient in collecting and managing customer data using a single location. It stores essential customer information such as past purchase history, call recordings, customer interactions, product preferences, contact details, and a lot more. All these are helpful to know the customer needs at the right times, and you can serve them the best.
Sales automation
Automation is a powerful feature of a sales CRM software that supports performing actionable tasks at the right times without having many human interventions. Automate repetitive tasks such as data management, sales management, and a lot more on time. It saves time and also ensures that there are no errors and duplications in the sales activities. Get your tasks on time with a minimal workforce and manage operational costs to business enterprise.
Powerful business insights for the quick actions
CRM-generated business reports are accurate, error-free, and perfect in every sense. It can be quickly accessible for business managers, and that is useful for making business decisions and plans. Quick access to sales and performance reports helps sales managers to control the workflow seamlessly and effectively.
Real-time tracking
Tracking end-to-end sales activity in real-time is highly beneficial for businesses to know the status of work in progress. With CRM software, you can track both sales and employee performance. By accessing the GPS location of employees, you can watch them in real-time when they complete each shop visit and update product selling status. Make clarifications in sales and keep transparency in the entire sales function with sales tracking software.
Managing leads on time
Potential leads define the future of your business, and you need to be alert all time dealing with your leads. CRM system captures leads at the right times, categorizes them based on their behaviors, and brings all of them together at the central location. You can offer inquiries personalized services to convince them for a fast conversion.
To address customer demands and their changing preferences, you need to keep tracking them in all possible ways. A perfectly implemented sales CRM software can support you make happy customers throughout your sales journey. It always keeps eyes on customers and hence you can win their hearts in the easiest way.