Request Demo
Drop us your details we will get back to you soon!
How to use sales tracking CRM to manage remote work & keep up the sales pace?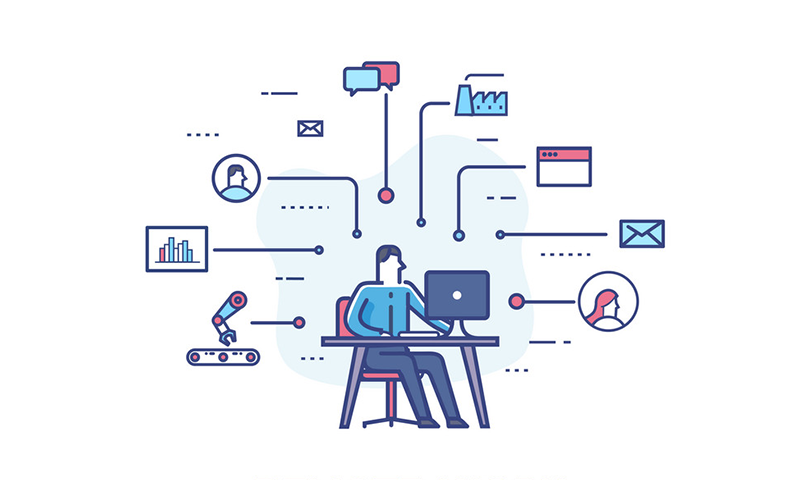 We are not fully recovered from the Pandemic crisis and still struggle hard to go back to normal life. There exists uncertainty, and waiting for the better days can have nothing to do with you. To survive this situation, everyone starts to think of alternative ways, and this is the same in the case of business organizations. As a result, businesses start providing work from home options as it is the best way to keep social distancing. The biggest challenge for managing the work from home option is the lack of a proper business tool for coordinating the operations in real-time. Implementing an effective sales performance management tool is the ultimate solution to resolve this trouble.
Remote sales management is a tedious task as there involves many factors to consider. The best benefit of using sales tracking app is that it controls end-to-end sales activities using a single platform. No matter how far you are located or what time you want to do your work, the sales tracking app is there for you to support all time. There are many more benefits CRM offers for coordinating remote sales without affecting the sales pace. Some of the best benefits are listed as follows;
Track remote sales
Employees are working from home and managing the sales activities these days. They need to connect in real-time to complete sales processes in time. The sales managers are requested to know the statuses of sales activities to manage a streamlined business environment. To maintain the workflow unaffected, the sales leaders have to keep track of each activity in real-time. With a sales tracking app, you can track sales processes periodically and view sales statuses from the updates and notifications.
Business data retrieval
Sales professionals those work from remote areas need to access enough information to manage sales operations. It's a business organization's responsibility to give data to all employees for a streamlined business experience. Sales professionals working from different locations have to export and import data, and its speed is low compared to the office work atmosphere. In an office setup, you can communicate with peer groups person to person or access data by sharing files. In the distant office management atmosphere, you have needed access to a single location for data management. With the sales performance management tool, the sales managers can share business data with executives, and sales professionals can share their thoughts and findings vice versa.
Sales tasks and target management
Assigning tasks and targets to a sales professional from far away locations and tracking their status is not that much easy if you lack a well-functioning sales application. You have to constantly make calls or send messages to assign sales activities and targets. Similarly, the sales executives have to update statuses regularly and it takes many times. It is avoidable if you have a sales management tool in place. You can track sales and help executives share activity statuses in real-time.
Implementing a sales tracking software solution is helpful if you have opted for work from home option. Sales executives can find sales data, share their findings and get in touch with other salespeople at any time using this unified platform. In this way, you can maintain the sales pace without being affected. Get better sales management software and keep going without any distractions.