Request Demo
Drop us your details we will get back to you soon!
How to Sustain Good Business Relations using Salesfokuz?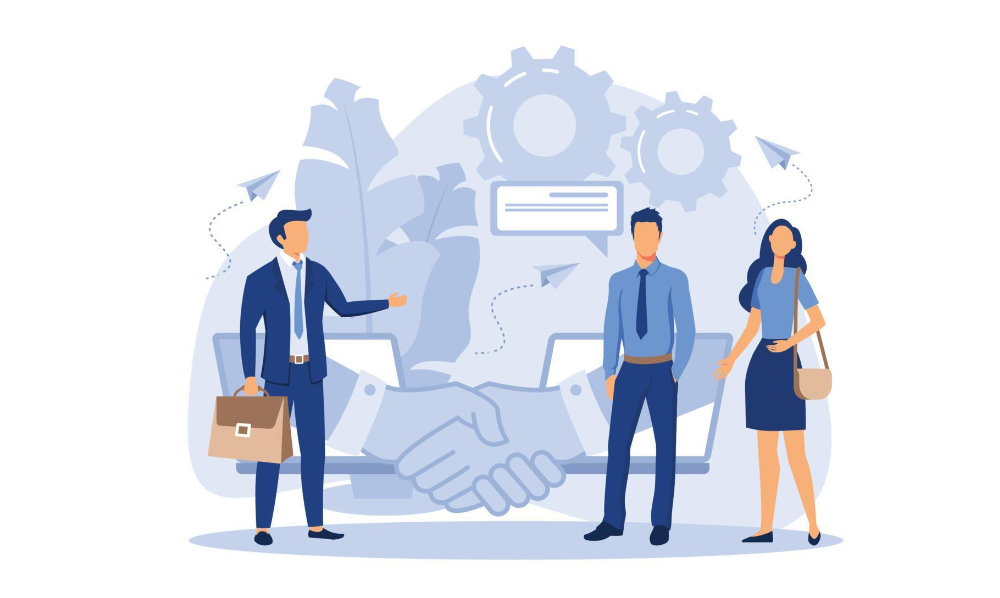 Building and sustaining healthy relations are extremely important in business. Because it helps to increase the productivity as well as the sales of your enterprise. Healthy client and business relations are two core elements we should always look at with better care. Good business relations are controlled and managed by numerous factors. Effective communication strategies, efficient, fast customer care, punctual task handling, and sales collaborations that are real-time are a few of the core elements required to create long-lasting relationships in business. Here comes the benefit of using sales tracking software.
Salesfokuz, the sales performance is a customer-based sales tracking software that operates according to the customers' needs and patterns. The software coordinates the sales operations and assures a hundred percent satisfaction of the customers. Salesfokuz makes sure that you stay connected with leads, customers as well as prospects, all at the same time for a streamlined sales experience. This SPM software is cloud-based and it boosts your sales and business growth by monitoring customer information, sales pipeline, and customers' needs. This in turn leads to good customer engagement. It is important to follow some practices for sustaining good business relations. Let us now look into those essential features.
Being Consistent
If the sales cycles are not consistent, it will cause serious impacts, affecting the satisfaction of your customers. Hence, you must stay reliable to sustain your organization. For the betterment of your overall business management, everyone in your office must stick to this oath including all sales teams, managers, and remaining employees. Upon opting for Salesfokuz, there is no need to get stressed about staying reliable in different sales activities. Salesfokuz periodically tracks down your sales and aids with real-time management of the sales pipeline. It also helps in tracing the status of field executives to understand the growth and progress of the sales. This unified portal helps with customer management, product handling, and sales task monitoring in just one window.
Being Resourceful
Customers have high expectations when they reach out to your enterprise's services. And it is important to be ready with all the essential resources to meet your customers' requirements. You will experience amazing growth in your business if you give good attention to your customers. Salesfokuz has features that help you customize your services and products and thereby winning lots of customers. By manipulating the already accessible customer information, the employees can understand the requirements of their customers. The services and products can be customized accordingly. Make sure you communicate in real-time with your clients for analyzing their real needs well. You must be a reliable, trustworthy resource to all your clients.
Prevention of Obstacles & Challenges
Delays or blocks encountered in the overall sales cycle will negatively impact the processing of sales. It will create unpleasant insights into the revenue scale. Salesfokuz has different strategies to track down the various problems found in the sales cycle. Finding out the needs of the clients and timely handling of tasks shall cut down the time taken between order processing and distribution. Field sales tracking software finds out the various inabilities happening in the sales pipeline at the beginning stages. The sales cycle can be systematized with the use of business insights received in real-time.
Inabilities identified in the various levels of the sales cycle can be prevented by using a powerful sales performance management tool like Salesfokuz. Data handling, expense management, sales tracking, and employee performance analysis are a few of the attractive highlights of this sales management software. These help the sales team to achieve a streamlined business experience. Upon managing the sales activities in the sales cycle effectively, you can assure that the good movements are smooth and flawless. This in turn would sustain your business relationships.