Request Demo
Drop us your details we will get back to you soon!
How to Sustain & Conquer the Business World with Sales Performance Management Tool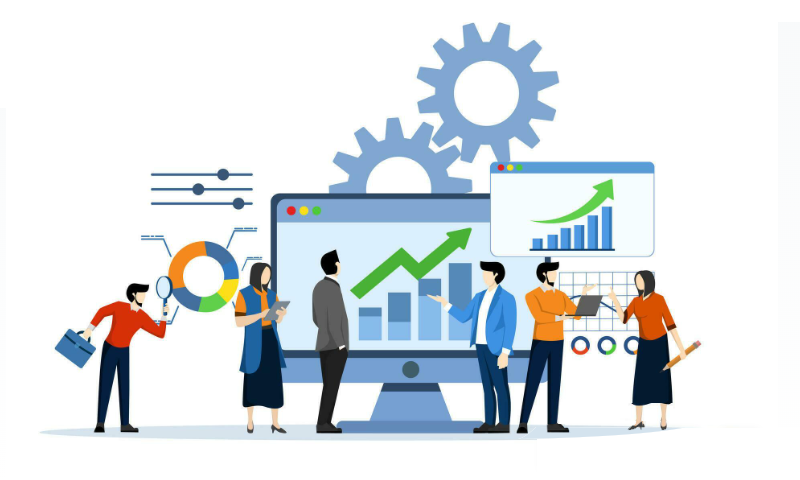 In today's highly competitive business landscape, companies need to adopt sustainable practices to stay ahead. One way to streamline operations and boost profitability is by using sales tracking software. This powerful tool can optimize sales performance and improve overall efficiency. Let's take a closer look at how sales tracking software can help businesses achieve sustainability in today's market.
Keep your Objectives Defined
Make yourself clear about your business goals and the targets you want to achieve with the help of sales tracking software. Be it the improvement of customer relations, enhancement in revenue levels, or a boost in sales efficiency, getting settled and clear with your vision is important to opt for the most suited software and to fix the required metrics.
Opt for the Appropriate Software
It is important to conduct research and choose software that is best suited to your needs. Look for software that can be customized to include only the essential features that will improve your sales management. Some key features to look for in a sales tracking app include lead management, contact management, instant activity tracking, sales performance analysis, automated reports and more.
Streamlining of Data Entry
Breakdown and get your data entry well automated with the aid of efficient sales management software, as it will help grow your business. This way, you can completely cut off the manual efforts, and you will avail instant data updates. And your sales team will remain focused on selling than tasks related to administration.
Tracking of Sales Pipeline
Make use of the instant tracking features for activity updates so that you stay updated about the progress at every single stage of all your deals. This way, you get visibility towards your sales funnel, helping you instantly spot the bottlenecks and allowing you to the timely intervention so that the deals are moving forward.
Analysis of Team & Individual Performance
Analyze and evaluate individual as well as team performance by utilizing the performance evaluation features and instant tracking features available in the software. This way, you can easily spot the top performers, study the sales trends and figure out the areas that require improvement. Make use of this data for making your sales super effective by providing targeted training and coaching.
Improvement of Customer Relations & Engagement
To make your customer interactions systematic, make use of the contact management facilities available in the software. This way, your sales reps get instant access to important sales information, helping them to stay informed about the customer's preferences so that they can assure a customized sales experience for their customers. You can set up alerts, follow-ups, and reminders for nurturing the leads effectively.
Foster Mode of Collaboration
Features such as data accessibility, instant activity feeds, and document sharing shall help your sales teams collaborate effortlessly. This way, your sales outcomes will be improved with knowledge sharing, teamwork, and the ability to maintain transparency.
Don't forget to constantly evaluate and review all the important sales data to spot the areas that require improvement. Make sure to adapt to your strategies, get your process refined, and sales approaches adjusted as per the insights received. This shall help you sustain in the tough market competition. Also along with seeking the tactics of a sales tracking software, you must provide strong leadership, approaches that are customer-centric and efficient communication for conquering the competitive business world.