Request Demo
Drop us your details we will get back to you soon!
How to have a seamless experience in after sales services? Benefits of Service Management Software!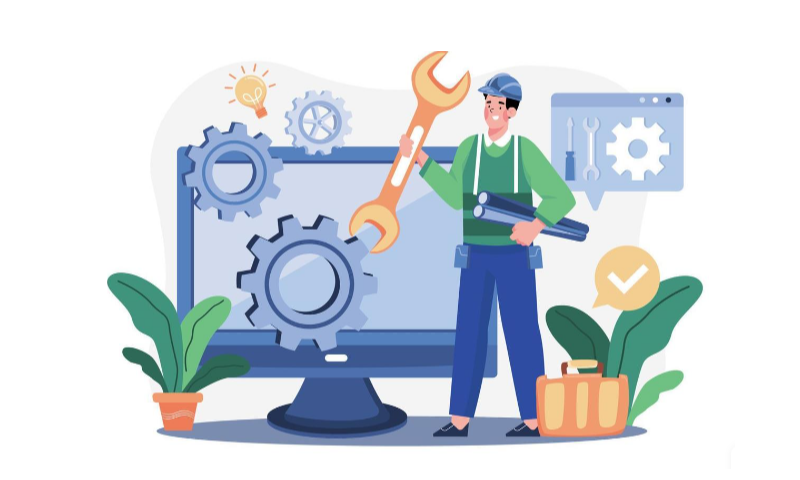 Management of after-sales complaints is as crucial as the rest of the sales operations to establish a trustworthy clientele. You must make sure that after-sales services are availed on a real-time basis with the best quality. If you install well-equipped service management software, your service management will be in good hands with the best coordination and support. You will end up with an improved outcome and revenue with the brilliance of the saas solution. Here you will get the best service management and activity control features that are super advanced and upgraded. The features shall help you track your service targets and operations with efficiency. You can also customize your services as per the requirements of the customers. Let us now explore the efficiency of field service management software in establishing brand loyalty.
How to resolve customer complaints using field service management software?
Your client concerns and complaints will be reported on time upon collaborating with service management software. The centralized database present in the software will catch all updates and help managers and service agents update each piece of information. For fulfilling all the targets on time, the managers will assign the pending operations to agents nearby via service management software.
Timely Complaint Status Updates
The service executives will be able to convey instant updates of each complaint through the centralized database in real-time. The manager will instantly receive these updates and news. This way, you can prevent any possible delays or mistakes by studying the live update whilst different service operations are in action. With the help of instant reports on live updates, you easily maintain transparency, along with a positive work atmosphere.
Field Agent Tracking & Service Operation Management
You can effortlessly coordinate your complete workforce with the help of tracking features available in the field service management software. This way, you will be able to track your service technicians immediately and with efficiency. Learning the live status and updates of field executives shall help the respective sales managers to streamline their service activities and to have an idea about the current status of the tasks. If required, the higher officials can provide support. This way, the service industry organizations are promised a seamless operating experience.
Attendance Updates of Field Forces
The field agents can mark their daily attendance status online with the help of the software. It can avoid the necessity for reporting every day at the office for the same. You can just do a couple of taps on the screen to update your attendance via a mobile application. Upon entering the status, your managers will be instantly notified. Followed by which your managers can keep a check on the attendance and presence of employees at different operations throughout their shifts.
Rescheduling the Services
Service tracking software enables your field agents to schedule another appointment or visit through seamless registrations if their field targets did not get fulfilled through a single visit. The mobile application helps them reschedule resulting in effortless time slot management. Service business organizations get immense support from field service management software to handle their field service duties most systematically. The software keeps tracking different field operations, along with offering seamless collaborations between service managers and their teams on the field. Seamless order dealings and timely tracking of agents result in securing more amazing service opportunities for the organization. This way, your service operation cycle is monitored most systematically, and results in better service experiences and opportunities.