Request Demo
Drop us your details we will get back to you soon!
How to Grow Your Business Effortlessly with a Sales Performance Management Tool?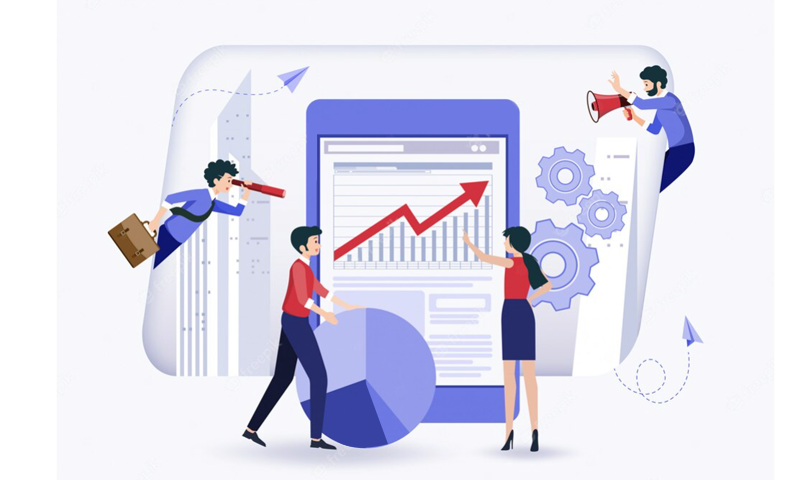 To monitor the sales performance of an enterprise most systematically, the best and most effective option is the deployment of a power-packed sales performance management tool. SPM tool concentrates on an approach that is data-driven to aid the enterprise with real-time planning, analysis, and management of employees' performance and sales performance. Sales activities will be tracked from the beginning till the end, and your business results will be improved with much better results.
As the current market statistics are overwhelmed with lots and lots of vendors with different types of SPM tools, filtering out the best from the bunch is always a task. Here, we converse about the effectiveness of sales performance management tools in increasing your sales velocity and its other benefits.
Before signing up for your most suited sales management tool, you must have an idea about what is SPM tool, what does it to scale up, and what are its benefits. Join us, and let's start the analysis!
How do you explain sales performance management software?
Its software that is well structured and perfectly modulated to help the sales team and their respective managers streamline different operations linked with the teams. The software always helps to track and connect with end-to-end sales operations.
How does sales performance management software aid with scaling up your business?
If you wish to expand your business and scale up the overall business growth, teaming up with a sales performance management tool is a must! Let's check reasons for it -
Effective sales pipeline activities monitoring
Works with a data-driven strategy
Ensures increased productivity in sales
Constant tracking of employee performance as well as sales performance
Observing of sales and employee performance
Efficient sales pipeline monitoring
A sales performance management tool is of great use in monitoring the sales pipeline. Lead management will be fuss-free and smooth as the software collects leads and help them make sales-ready, most efficient. This way, you will see a positive impact on your lead conversation operations.
Operates with a data-driven strategy
Lead data and sales data need to be managed across a variety of business channels in an organization. Failing to aggregate the respective data onto a central database might result in the loss of critical data and delayed decision-making, and ineffective sales coordination. It is where a sales tracking software comes into action. The software allows sales teams to access and handle information stored in its centralized database irrespective of where their location is or what their time zone is.
Increased productivity in sales
A productive sales team is extremely important for the success of any enterprise. It is quite evident that maintaining the productivity of your workforce consistently is not an easy task. As the sales teams manage different types of tasks daily, they might feel demotivated at certain times, leading to decreased productivity levels. If you work with an effective SPM tool, the repetitive tasks can stay well automated, sales data will get digitized, and notifications, and alerts can be set. These support measures will encourage your sales teams to stay motivated.
Constant tracking of sales as well as employee performance
Yet another brilliant feature that the sales performance management tool offers is the instant tracking of sales employees, who are working at different locations. You can sit at your preferred workspace and can easily track down employees who are at remote locations by syncing your web dashboard with a mobile application via a central database.
Monitoring employees' and sales performance
A sales management tool can effectively monitor the performance of your sales teams and sales operations. Through the automated reports delivered by the SPM tool, sales managers can easily analyze the sales and employees' performance during a distinct period.
To scale your business most effortlessly, a sales performance management tool is your number one partner. This way, your sales executives can handle the operations in the right way, most punctually. And no loopholes will be left for missed chances or sales opportunities. Your sales operations will be streamlined in the sales pipeline, thereby causing no shortage of potential and new sales opportunities. Sign up for a well-suited sales management tool now!