Request Demo
Drop us your details we will get back to you soon!
How to Empower your Sales Workforce with Sales Management Software?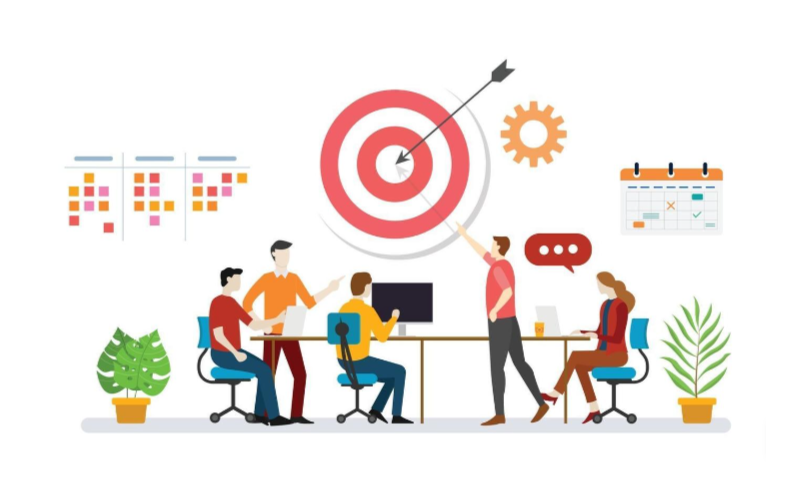 Sales teams play a pivotal role in any business organization as they serve as the interface for capturing opportunities. It is the management's responsibility to equip sales teams with effective business tools to ensure their productivity and keep them updated. Collaborating with a robust sales performance management tool, designed with numerous impressive features, is the best option to prepare and guide your sales workforce towards achieving business success.
This sales management tool seamlessly syncs its web dashboard with a mobile application, enabling real-time connectivity between sales managers and their teams. It helps achieve organizational sales goals, ensures timely closure of sales targets, and facilitates effective lead capturing from various sources.
How does a sales management tool help retain the energy and enthusiasm of the sales workforce?
Polishing Productivity
The sales management tool enhances productivity in several ways, including time management and data automation. It streamlines data entry processes for sales reps and provides quick access to product details, business updates, and customer information. Instant data access saves time and aids sales executives in monitoring sales operations efficiently.
Effective Communication
The sales performance management tool offers excellent communication facilities, enabling seamless collaboration between sales representatives and their managers. It fosters efficient information sharing, ensuring clear and timely communication throughout the sales process.
Activity Tracking
The tool provides robust activity tracking features that motivate sales executives from the beginning to the end of their sales journey. Sales managers can monitor sales reps' activities, track target progress in real-time, and provide guidance and support as needed to manage sales activities effectively and meet deadlines.
Optimized Sales Routes and Journeys
Effective planning of sales routes and journeys is crucial for keeping sales teams motivated. The sales management tool helps filter and assign the best sales routes to employees, facilitating the discovery of valuable sales opportunities. It ensures smooth sales management by providing assistance in planning operations and reducing last-minute challenges.
Working with a powerful sales tracking software like Salesfokuz maintains the motivation and enthusiasm of the sales workforce. It enhances productivity and improves the sales journey for representatives. The software serves as a virtual portal where sales representatives and their managers can collaborate and connect, making effective decisions and boosting overall productivity and sales.