Request Demo
Drop us your details we will get back to you soon!
How to Assure the Punctuality of Field Reps with a Field Sales Management Software?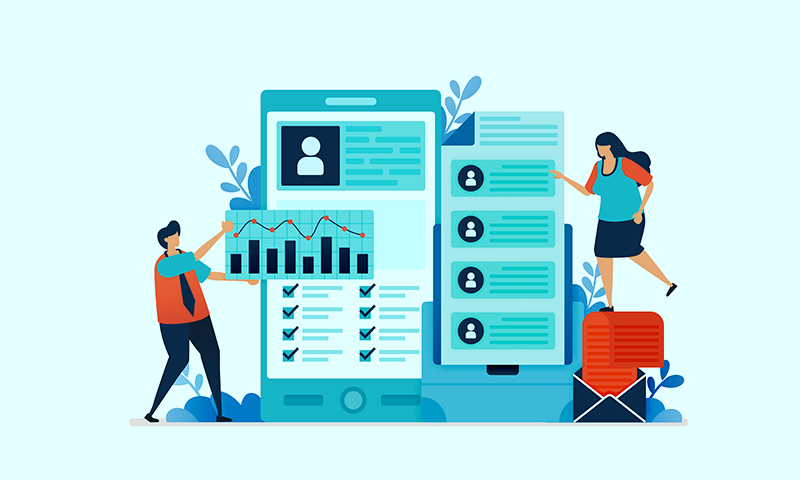 The operations in sales are distributed between the indoor and outdoor premises of your office. And it tallies to a set of actions and their subsequent reactions. Managing sales activities requires a power-packed team that handles multiple activities, different departments, and executives. The output is all dependent upon the complete collaborative strategies of sales executives on a real-time basis. Management of indoor office activities is pretty much simpler, where the workforce gets to make direct collaboration and communication on a real-time basis that doesn't demand any technological aid. It is the opposite when it comes to field operations and sales. Here you must require a resourceful business app for leading and advising sales reps instantly. Field service management software can do magic in field management and sales activities with its amazing features.
In field sales, the representatives are required to perform multiple operations on a single day, and oftentimes it creates chaos. If you work with powerful sales tracking software, you will effortlessly handle these roadblocks, along with monitoring the work performance of your employees instantly. Let us now evaluate how field sales management software effectively aids with ticking off the tedious tasks of executives with zero delays.
Task Assignment
Sales managers are supposed to distribute tasks and duties, most systematically to avoid unexpected road bumps in sales management. With the guidance of a powerful sales performance management tool, your sales managers can appoint apt employees for the required tasks. This way, field executives can use their experience and skills effectively in sales task coordination. Upon distributing the daily duties, the respective managers can track the status of all the ongoing operations with ease. By keeping a track of the ongoing operations, the managers can motivate the employees to action, helping them operate with the best efficiency.
h5 class="blogSubHead">Instant Tracking
The responsibility of a sales manager doesn't end with assigning duties to suitable employees. The employees shall be continuously monitored till the proper conclusion of the operations. The tracking features available in the software shall help the sales admins understand the moves from their sales teams when they are on field duty. If required, the admins can easily get in touch with the executives for clarity. Similarly, the employees can submit their feedback and thoughts to the admins to assure smooth sales execution.
Settings Alerts & Notification
A sales executive's per-day duties consist of an array of operations that include client communication, order placement, distribution monitoring, payment collection, generation of reports, and so much more! Though employees are supposed to multi-task, completion of all these activities demands good memory and effort from the side of the employees. But if you install a useful sales performance management tool, you can avoid missing any crucial operation or activity of your business.
Planning Self Journey
Assuring punctuality in task completion is another amazing feature of sales tracking software, thereby maintaining the smoothness of your employee's duties. Plan and come up with a list of the daily duties of your field employees with the aid of a sales representative management tool. This, in turn, assures that your workflow is handled systematically.
Above listed are a few of the brilliant features you will find in a powerful sales tracking software that can aid you in employee monitoring and their work performance analysis on a real-time basis. This way, you will be getting an overview of the work performance of your representatives and the current state of operations by sharing the status through a digitized central platform. Enjoy a streamlined business journey by installing insightful sales tracking software for the effective monitoring of your sales teams.