Request Demo
Drop us your details we will get back to you soon!
How to Assure Premium Customer Services through Sales Tracking Software?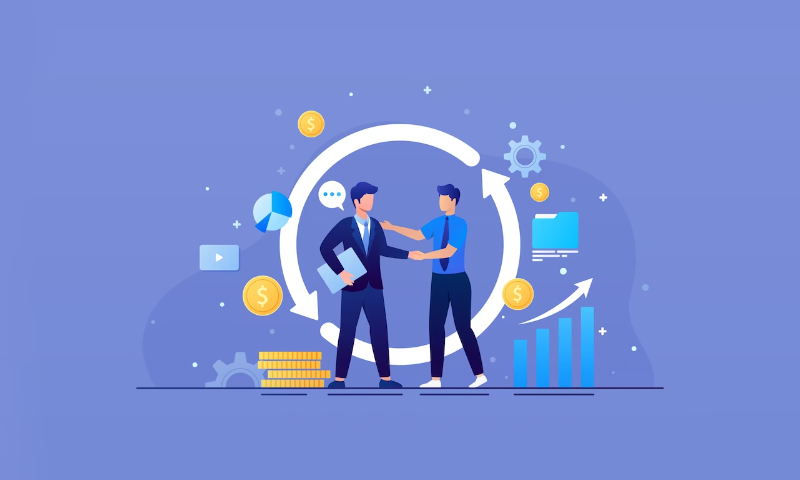 For establishing the best client relationships, sales performance management software is a great option, to begin with. Along with improving your client statistics, you may also grow your business territories. Since there is a huge possibility for clients to change their minds in the blink of an eye, businesses offer services like customization, premium product quality, and a lot more! The best way to engage your client relationships is to maintain a completely customer-centric approach. By signing up for trustworthy sales tracking software, your customers feel like they are prioritized. The personalizing features and services that make every client feel prioritized by the business organization, made the software a favorite choice, especially with its excellent customer care services.
The array of features available in sales tracking software can even win the best-trusted clients for your business. The entire sales journey shall acquire you amazing customers at every passing stage. The tool secures the entire business information and client data, also ensuring smooth customer care in every coming sales operation. If you give importance to your customer care services, you could assure that your sales experience is satisfactory for the customers. If you work with insightful sales tracking software, you can improve your customer care and customer satisfaction to a great extent.
Join us for exploring the efficiency of SPM in providing premium client dealing services.
Prioritizing Clients Favorites
To nurture your client relations, sales management software can be highly resourceful. With the help of the software, you can reach all the essential customer information irrespective of the time and location of risen requirements. Also, the employees can offer those customized products and services after understanding the preferred choices of your customers, thereby polishing the overall sales experience. The system we find in SPM is well-built for managing leads. The client requirements can be easily spotted by analyzing the information available in the system that includes previous shopping details, buying preferences, and a lot more. To secure a healthy clientele, you may manipulate the available client data and understand their choices and interests.
Securing High-Value Operations & Sales with Personalization
To meet the requirements of your customers, you can access the important data available at the digitized central portal in the sales performance management tool. Sales executives can easily get hold of the data using their mobile applications. Make use of this crucial data to offer personalized products and services for your clientele. It will help you win more and more loyal customers. Always remember that a happy and satisfied client can aid with your marketing strategies to a great extent. Therefore don't forget to treat your customers with care.
Task Automation by Sales Management Tool for Easy Task Management
Delaying customer interactions may not always negatively impact your efforts on building a loyal healthy clientele. But still, clients look forward to swift transactions, and SPM is capable of meeting their needs super swiftly. If you start working with a sales management tool, you can immensely improve your sales performance by managing tasks on time with the aid of sending alerts and reminders. It will assure that your clients stick with you.
To offer premium customer care, you must get to know your clients' favorites, make sure that all the products are delivered with zero delays, the complete orders are well-streamlined, and your operations stay well-automated. All these elements are available in insightful sales performance management software. You can gift the best customer services to your clients by giving them instant replies, fast services, and the best product quality. If you treat your customers with care, you could easily broaden all your business territories. Win your market competitions with the aid of sales tracking software!