Request Demo
Drop us your details we will get back to you soon!
How to Assure Consistent Business Growth with SPM Software?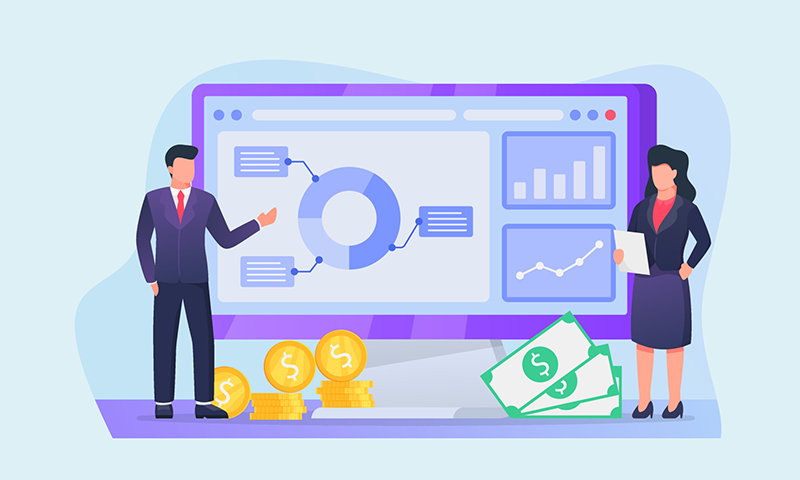 In all business industries, it is pivotal to maintain the customers' satisfaction and contentment in acquiring your dream goals. Every single time, your customer must get priority. Be responsible for taking care of their needs, demands, requests, etc. For smooth customer care, sales activities must be carried out with attention, each activity must be regularly tracked and updated, and the operations shall be handled with good responsibility. There are several activities present in sales handling. Careful dealing with stock details and orders, keen monitoring of sales operations, and product tracing are some of them. If you happen to make any mistakes while dealing with your sales activities, you might slip through excellent sales deals and long-lasting client relations. To tackle such challenges, sign up for a resourceful sales tracking software for gathering long-lasting customers and smooth sales operations.
Bulky operations can be effortlessly handled with the aid of an efficient sales management tool that will cut off recurring manual work. By going for an excellent sales management tool, you will see consistent growth in your deal closings simultaneously with amazing client services throughout the full process. And, you will be able to expand your enterprise quite seamlessly and immensely. Join us to study the efficiency of sales performance management software in handling various sales operations.
Digitized Central Platform to Manage Client Data
In the sales tracking software, all you do to access various data is just a couple of taps. It allows your sales team to always remain well connected with their customers. The sales management tool gives access to crucial information like contact data, social media trends, shopping preferences, and a lot more about the customers. Added to that, regarding information, you can customize your services for each client.
Tracking of Sales Operations, Effortless Communication & Smooth Interaction
Upon going for an amazing sales management tool, you can easily analyze the work performance and its current state along with keeping a track of the complete sales team, all on a real-time basis. And, live location can be constantly tracked to have an idea about the present state of field tasks and their progress. The sales managers may choose to work from their desired work atmosphere where they can check the attendance markings and field operation status of the complete team functioning at the field in multiple outlets. The managers can perform all of the above in real-time. This way, any possible mistakes or mishaps can be identified in the early stage itself, leading to finding rapid solutions for all of them. If you work with a centralized system or a decentralized system, the sales management tool assures that all your communication strategies are user-friendly and efficient in the complete sales journey.
Automated Notifications & Alerts
Upon deciding to operate with an efficient sales management tool, alerts and notifications will be sent on a timely basis for increased productivity and sales rates. Not only does it make sure to do constant follow-ups, but it also deals with your sales activities as a routine. It leads to the prioritization of sales for all the executives. Alerts, notifications, and reminders will be set for improving the total activities, allowing you to never miss any pivotal operation.
Lead conversions become super smooth, communication strategies get efficient, and sales tracking gets accurate upon working with an amazing sales tracking app. The complete sales team can collaborate and function where the recurring activities remain perfectly automated with zero errors. It will lead to the most pleasant sales journey for your customers. Bag a loyal clientele, experience consistent business growth, and fulfill your business dreams and aspirations by choosing the most powerful sales performance management tool in the market.