Request Demo
Drop us your details we will get back to you soon!
How mobile field service management app benefits businesses?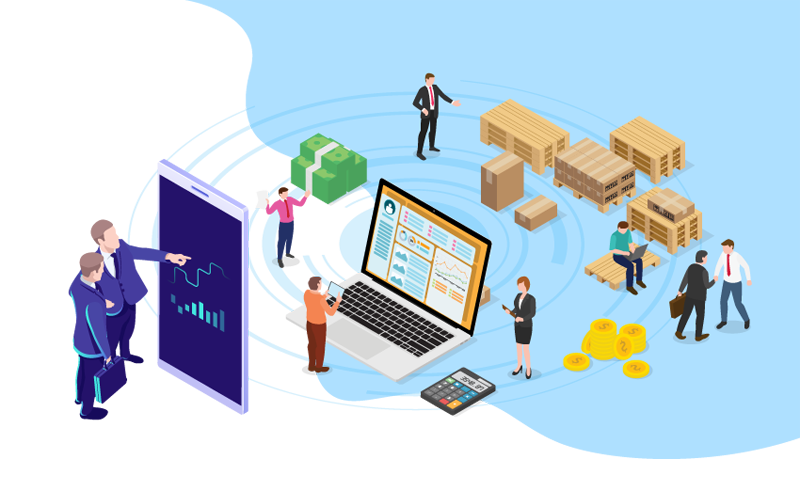 Businesses operating field sales and services need extra care in selecting business tools and infrastructure, as it needs to maintain an elaborated network of business activities. Managerial levels need to ensure that both offices works and field sales operations are progressing side by side. Also, it is crucial to check that the instant communication and collaboration on business tasks for the better completion of business procedures. Implementing a feature-rich mobile field service management app is the best option that can assist you in managing field operations, closing all the loopholes in the sales cycle. Let's discuss more features and benefits of using field service CRM software.
Features of field force management app
Cloud-based single data storage
Field employee tracking software helps businesses to manage and organize business data at a single location. All collected data seems organized and aligned, and that ensures easy access to all relevant information over any internet-enabled device. With the help of this facility, sales executives from the field can access customer profiles, product catalogs, stock updates, and many other significant business data to speed up sales activities.
Order management
Placing and managing orders using traditional business methods takes hours and days to confirm order placement and product distribution. Employees used to take the orders from the shop and update it whenever they reach back the office. This scenario can be entirely replaceable with the field staff tracking app. By implementing sales tracking software, your executives can instantly update orders from their location. This same get notified by the managers at the web dashboard. Capture all online and offline orders and fasten the sales cycle for improved productivity.
Order distribution
Once orders are captured, sales tracking CRM software helps managers to track the distribution channel at every stage. Instant notifications help managers to identify if there are any unwanted delays in order processes and can resolve them with immediate effect. It smoothens the sales activities in the distribution channel and helps make long-lasting relationships with customers.
Benefits of using field service management app
Resolves problems due to lost connectivity
By connecting web dashboards and mobile dashboards, sales tracking software ensures real-time business communication and team collaboration. It keeps employees being connected over internet-enabled devices and manages the sales funnel entirely controlled and optimized for a better outcome.
Expense management
The expense management system of the sales monitoring app ensures financial transparency in sales activities. With the help of this sales CRM system, field employees can share expenses by uploading captures of receipts or invoices to speed up expense claims.
Accurate sales routes
The route management feature of field force software ensures maximum sales in one go. Using this feature, sales managers find better sales routes by analyzing market trends, physical location features, and the involvement of customers. Same as this, sales executives can update better sales routes to the central system on the go.
Implementing a field employee tracking app can support all businesses to systematize their sales funnel for better business engagement. Its features are efficient in supporting the sales teams at the right times to satisfy the customer needs. It can benefit businesses in planning sales routes, managing expenses, and tracking employees in real-time. Also, it can connect all employees from any part of the world for better productivity and sales. Try an updated field employee tracking software that can bring more sales to your organization.