Request Demo
Drop us your details we will get back to you soon!
How does SPM Flourish your Business with Automated Business Reports?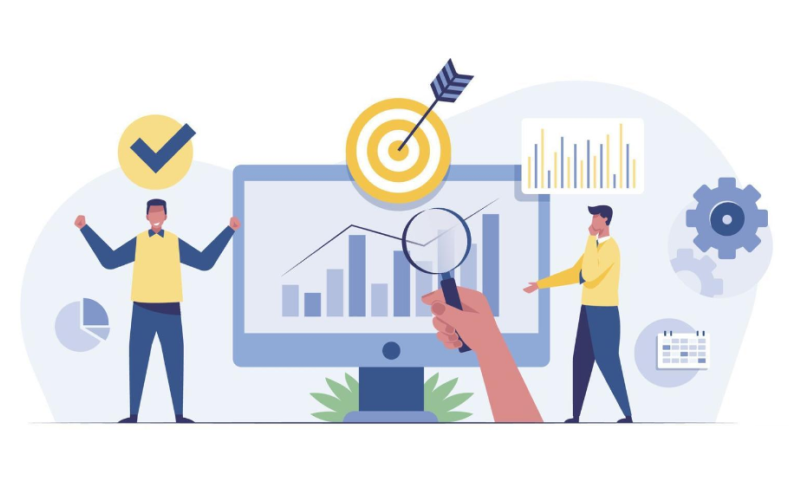 Business reports are a substantial part of any sales enterprise. Hence, one must invest that extra time and effort in generating accurate sales and business reports. As per the traditional strategies, business reports are framed by putting a lot of manual effort from the side of employees. Manual interventions can result in mild to severe mistakes and duplication errors, resulting in the wastage of so many productive hours. Here, the accuracy factor will stay highly compromised. Upon collaborating with sales performance management software, you get access to precise automated business reports as per your requirements. Your employees will get valuable insights as well from the software in just a bunch of taps or clicks on the screen. Let us now analyze the effectiveness of sales reports in your business growth.
Instant Business Reports Delivered by Sales Performance Management Tool
Upon seeking the services of an effective sales management tool, you get to access various sections of business reports consisting of employees' work performance, sales performance, current status and data on stock and inventory, and so much more! The complete sales cycle is taken into observation for preparing reports coming under all these categories. By evaluating all these types of records, you get a clear idea about the workflow in the cycle daily. With the aid of employees' performance reports, you get to identify the best and most loyal performers for distinct periods along with having an understanding of the current workflow efficiency.
The Significance of Sales Tracking Software Reports
The automated reports generated from the software are precise and accurate, and let's explore the different ways through which it would help the sales organizations –
The automated sales reports are of great use during decision-making whilst the sales managers explore different sales strategies. You can plan the operations, and you will also understand where and how you incurred the previous business losses.
By studying the present performance situation of your organization, you can make all the essential changes as per the requirements.
The inventory and stock management can be thoroughly assessed thereby helping you to understand where and when the threshold levels and overstocked scenarios were faced.
Top performers can be easily pointed out from different teams by the sales managers to reward and appreciate them for their dedication.
You can avoid manual efforts completely, thereby preventing the risks of task duplications, false reports, and loss of productive hours.
The requirements for business reports vary from organization to organization as per the application and cause. The present working states and scenarios of your sales enterprise can be closely studied with the aid of business reports provided by an effective sales performance management tool. This way, you can implement the essential measures required for the betterment of your work environment and future operations. Sales tracking software supports you with accurate business reports for the fast processing of your sales operations. Get your business well-structured with sales performance management software and avail of its amazing customization options so that you don't incur with unexpected delays or mishaps.