Request Demo
Drop us your details we will get back to you soon!
How Does Mobile Sales App Bring Impressive Results to your Business?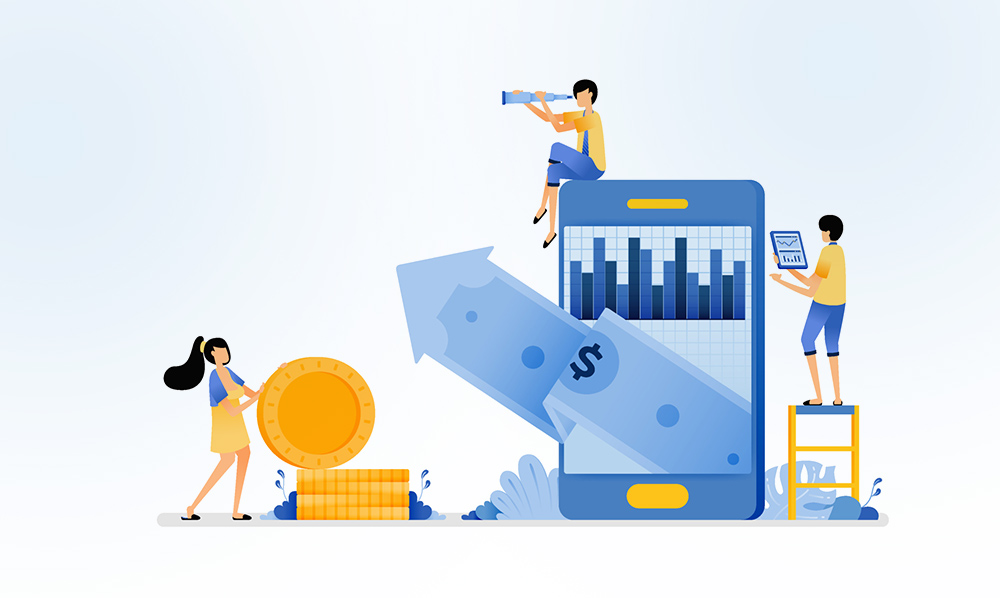 The whole world is going crazy over technological advancements and mobile phone updates. How about we utilize these advancements for the development of your enterprise? Opt for amazing sales performance management software with mobile application access for incorporating into your business strategy and see positive changes. Hunt down the finest sales tracking app for getting useful features uniting mobile applications and web dashboards. You will experience great profits with the use of mobile applications, and this way you can upgrade your business to an advanced level. The best SPM tool has countless advantages, including attracting more customers.
SPM Software with Mobile Application & its Different Advantages
Advanced Accessibility to Data
Connecting the SPM tool web dashboard with a mobile application makes sure that you get easy access to business and customer data in just a few clicks. For those who are doing remote sales, the data will be available in the mobile application. In this way, the sales operations are handled efficiently and effectively.
Advanced Customer Care Services
Upon using sales performance management software, you can offer better customer service through the direct collection of reviews from customers and quick management. Likewise, customized services can be curated by the executives using the data available in the central database. Give instant replies to your clients and ensure their satisfaction.
Quick Distribution & Placement of Orders
With SPM software, sales executives can perform order collection while on duty through the mobile app. It will be updated in the central database. These updates will be instantly received by the respective sales managers. So that, the orders can be approved, and the executives will receive enough help with the inventory restock without mishaps. Hence, you may not report to the office daily for updates about the delivery and order status.
Simple & Easy for Adapting
You can effortlessly manage both field and office works by combining a mobile application with the web dashboard of sales tracking software. Essential information, sales operations, targets, and sales routes can be shared by the sales managers through a centralized location. Certainly, the sales executives will also be updated about the same. This way, you are assured of effortless sales management with real-time collaboration and communication on sales operations.
Advanced Productivity & Sales
Different activities have to be completed by the field employees on a chronological basis. And, the majority of the time, the executives shall report to the officials, in their peer groups, and to their senior officials for follow-up related activities and to receive approvals. The executives are forced to wait till the shift end if you are sticking to a traditional method in your business. After which, they will be sharing their routine work reports upon reporting to the office. Since the whole process is done manually, you may encounter possible delays and errors. By using the mobile application, sales activities can be analyzed and shared instantly. This, in turn, fastens the overall procedures for a great and swift sales experience!
The overall productivity and sales can be improved by using the sales tracking app and its mobile application. Because it ensures a well collaborative work ambiance. This way, the business communication will stay accurate inter-departments and between different peer groups. And, the work ambiance will stay structured along with maintaining a good connection with the whole sales team, during all times. Hence, you will be rewarded with scalable results in different services as well as sales!