Request Demo
Drop us your details we will get back to you soon!
How does FMCG sales tracking software help bag more deals in FMCG businesses?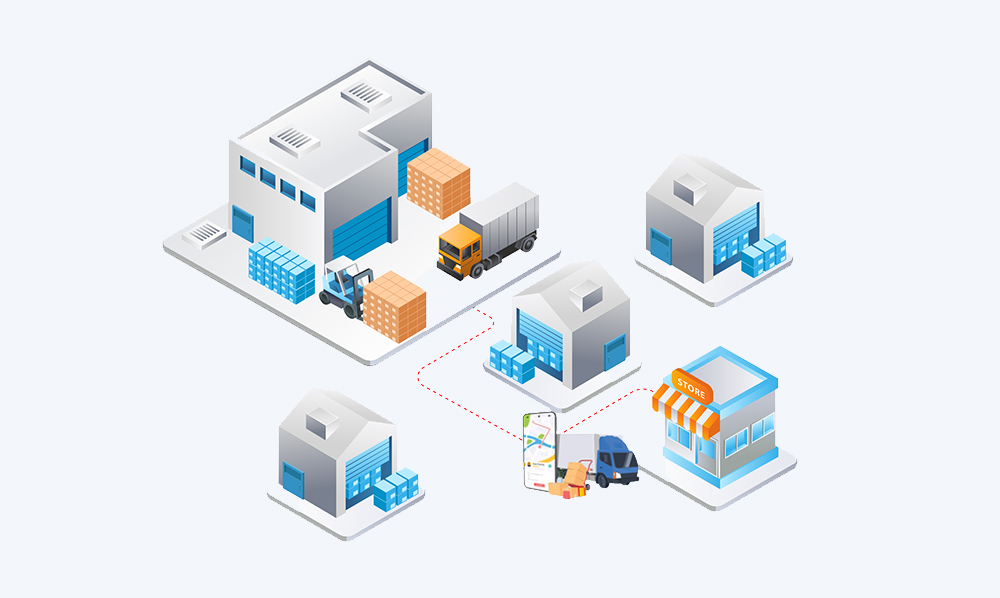 The way FMCG enterprises organize and manage their sales activities has been experiencing a change as observed throughout the past decades. An increase in client demands and tough competition in the FMCG industry are a few of the pivotal reasons for the changes. Customer preferences always tend to differ regularly. And, it is your responsibility to meet their demands and solve their concerns and queries by providing effective remedies. To achieve the best winning position in the market space, you can opt for the FMCG sales app for increased sales opportunities and the best support.
Why does the FMCG business industry require FMCG sales app?
You have to be super systematic and must pay good attention while dealing with the long processes in FMCG sales management. Sales management is affected adversely when you encounter bad communication among peer groups, mishaps in client profile information, gaps or breaks in the sales cycle, bad coordination, and blockages in the sales pipeline. It can lead to losing your potential clients. You can prevent these problems by opting for FMCG sales management software. This software can be availed at a budget-friendly price point, and it comes with an interface that is so user-friendly. The various features available in the software make sure to handle the FMCG sales cycle systematically, right from freshly placed orders to payment collection and customer review management. It also provides great support to all team members to improve their work performance.
FMCG Sales App to Place Orders & Manage Distribution
Distribution management and order placement play an important role in sustaining customer satisfaction. FMCG business enterprises need to deal with multiple distributors and dealers daily. And the proper organization of field sales activities is crucial as well. You can easily manage fresh orders while working out the older ones simultaneously in just a couple of clicks if you use the FMCG sales app. Avail of the best benefits present in FMCG sales management software for enhancing your business with the well-regularized system for order management. You can do direct order collection by visiting the shops along with sharing the respective information with your managers for better sales management and instant follow-ups.
How can you track daily sales in FMCG enterprises?
Upon efficient field sales dealing and management of office administration activities, FMCG sales, product distribution, and order management can be finished effortlessly on time. The sales executives and their managers need to have a good connection that is real-time for achieving these. Hence, tracking the live locations is extremely crucial for FMCG enterprises. Once the attendance for the day is marked by the employees, their managers can easily track down the respective live locations of the employees with the use of FMCG sales tracking software. Tracking can be continued, till the signing-off time. The managers can also view statuses of various customer communication, shop visits, and many more! This way, you can avoid any possible errors and delays assuring a sales management that is streamlined and smooth.
How can you avoid gaps throughout the sales cycle by using FMCG distribution management software?
Management of the sales cycle is not an easy task, especially because of the various sales operations involved in it. You can have flawless management of the FMCG sales funnel with zero gaps through effective customer info management, efficient sales route identification, and collaborations that are real-time and precise sales reports. If you use FMCG sales management software, you can ensure good communication and the best tracking of sales activities. It allows real-time collaboration in sales operations, irrespective of the time and location, from which you are working. You can improve your customer communication with flawless data management. This way, you can access any data in just a few taps. Maximization of sales is possible in just one stretch of work if you achieve proficiency in the management of potential sales routes.
Fastfokuz is a well-equipped sales tracking software, and this FMCG sales management software help perform end-to-end sales operations without errors. It assures that your sales functions are streamlined. You can also connect with your sales force during the whole sales journey and have a 360-degree view of your sales growth. This way, you can easily develop your business from the comfort of your favorite work location.