Request Demo
Drop us your details we will get back to you soon!
How Does an FMCG Sales App Help your FMCG Company in this New Age of Sales?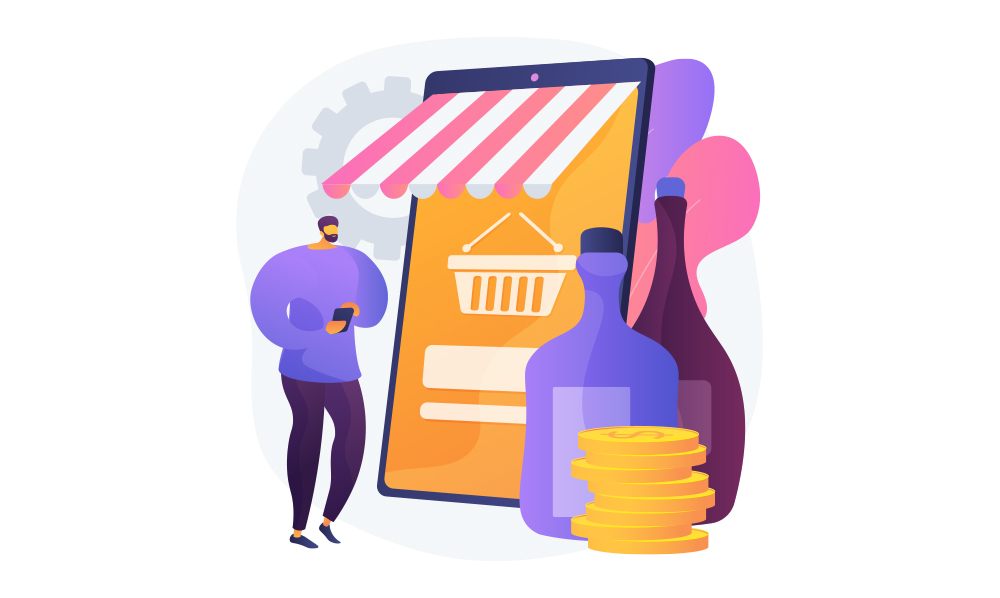 Field sales executives play an important role in sales growth since they have a close interaction with the customers, distributors, retailers, and the vast market space. Sales executives sync the sales operations and exchanges important data regarding business and sales with their peer representatives and monitoring levels. When it comes to FMCG enterprises, field representatives have a huge role, and that is exactly why those enterprises require the best output and work performance from their remote sales force. By using a powerful FMCG sales tracking app, the representatives in fields can effortlessly complete their sales responsibilities and duties to spike their outcomes and revenues through multiple methods. The app assures real-time coordination by having great control of sales activities and transactions through various methods.
These days, organizations are expecting real-time outputs. By using the FMCG sales tracking app one can experience real-time outcomes at a lightning-fast pace through digitalization, automation, and augmentation of employee workflow and sales workflow. The app helps in maintaining a real-time connection with field employees and sales managers to get the best outputs from transactions that happen on field visits. Now you get an idea of how pivotal the FMCG sales tracking app is, in maintaining connections that are real-time for spiked sales. Let us now evaluate its countless benefits!
Effortless Execution of Sales
When your sales execution is not aligned perfectly, it blocks your success in business and sales. By using the FMCG sales app, your back-end leaders can easily track down the sales force by connecting with them. This, in turn, will lead to bringing excellent sales opportunities by aligning your operations in a centralized portal.
Digitalization and Automation of Tasks
Manual collection of orders and data entries, keeping actual files for leads, and physical attendance has become extremely old and uncomfortable in today's sales operations. To make your sales execution streamlined and smooth, opt for a powerful FMCG sales app. So that you can digitalize your tasks and avoid those time-consuming monotonous procedures.
Amazing Management of Customer Relationships
You can easily create great value for your clients using a super advanced mobile sales tracking app. By offering customized services, make sure that your clients prefer you as the first choice. You shall refer to the customer data available at the centralized portal for studying customers' purchase history and preferred products. Offer the best choices and services to your customers, and they will give you a recognized position in the market space. It will lead to getting more and more customers.
Insightful Planning & Execution of Sales Journey
Creating good business plans is not an easy task. But, it will be made easy and smooth if you opt for an effective FMCG sales tracking app. Refer to the automated reports of previous sales for cross-checking the progress of your overall sales journey. This way, you can identify the errors, mistakes, and any possible reasons that slow down your sales cycle. Study the reports to make the best decisions and plan the upcoming sales journey to get amazing results.
Excellent Planning of Routes
Pointless wandering around unproductive locations will lead to a loss of productive working hours. Hence do not let your representatives move around without an aim. Use good FMCG sales management software to plan your sales routes effectively. To streamline the field sales activities, you must optimize your potential sales routes. This can be done by thoroughly studying the transaction history of previous sales as well as geographical features.
You are responsible for hunting down the best FMCG sales app that is ideal for you. This way, you can execute your transactions in the best possible way along with finding potential clients and expanding your territory in the market space. The app helps to systematize all your operations and prevent any possible mishaps during field sales executions. Its approach is strictly goal-driven as well. Get successful by choosing the best tools for your sales management in the FMCG industry.